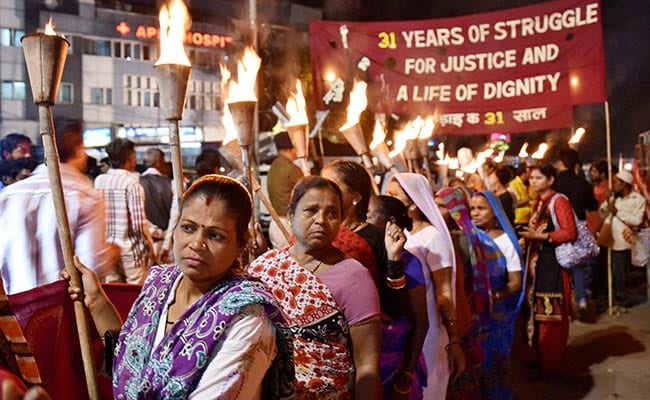 Bhopal:
A group of NGOs working for survivors of the Bhopal Gas Tragedy today said they have emailed a petition with over 1 lakh signatories to the White House to mount pressure on Dow Chemicals, owner of Union Carbide Corporation, to appear before a local court next month.
"We have collected 1.18 lakh signatures to the petition in a just short duration from May 14 to June 14," Satinath Sarangi, head of Bhopal Group for Information and Action told reporters.
Toxic gas leaked from the UCC's now defunct pesticide factory on the intervening night of December 2-3, 1984, killing thousands of people and maiming lakhs -- an incident termed as the Bhopal Gas Tragedy, the world's worst industrial disaster.
"As per the terms of the White House website, which has been petitioned, the US government is obliged to respond to our petition with 30 days," he said.
It is mandatory for White House to act after receiving a plea which crosses a threshold of 1 lakh signatures, he said. In the past, the Bhopal district court had sent three notices to Dow Chemicals, US, to appear before it.
Following this, Ministry of Home Affairs (MHA) sent the notices to US Department of Justice for its execution under Mutual Legal Assistance Treaty (MLAT) of 1991, Sarangi said. But unfortunately, the US Department of Justice didn't act, he claimed.
Recently, the district court for the fourth time has issued notice to Dow Chemical to appear before it on July 13, Mr Sarangi said.
He said UCC, US, is an absconder as it skipped the trial of Bhopal Gas Tragedy.