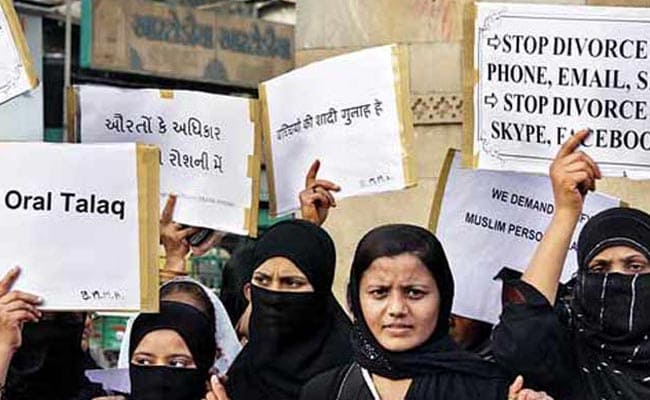 Highlights
Those indulging in triple talaq should be socially boycotted: Law board
Wedding contract should say the groom will not indulge in triple talaq
The advisory will be publicised through social media: Board to top court
New Delhi:
An undertaking during wedding that the groom won't say talaq thrice at one go, and social boycott for husbands who do -- these were the two key points for self-regulation that the Muslim Personal Law Board has come up with. They were part of the advisory the board presented today to the five-judge Constitution bench of the Supreme Court that is examining the case against triple talaq.
The board had maintained that even though it was not in favour of triple talaq, it was an intrinsic part of Islam. Hence, there should be no outside interference and the Muslims should solve the issue internally, the board said.
"The quazi performing the nikah (wedding) will include a condition in the Nikhanama that bridegroom will not Indulge in triple talaq," the Board's advisory read. Disputes between a husband and wife should be settled by mutual interaction, the law board said. The elders of both families should step in and help solve the issue amicably, the resolution read.
To get the message across faster, those indulging in triple talaq should be socially boycotted, it added.
The affidavit comes after the top court reserved its verdict last week. Along with the affidavit, the advisory submitted by the board said triple talaq is condemned by the Shariat and the law board will start a public movement against it.
"Every effort should be made to convey this message to all the segments of Muslims, especially to the poor population, and the help of Imams and orators of the mosques should be called for," the resolution read. The advisory will be publicised through the social media and the website and publications of the law board, the affidavit added.