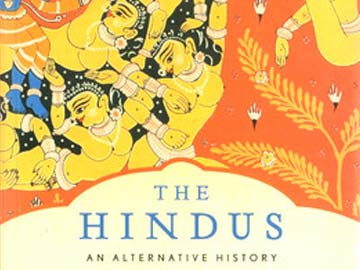 New Delhi:
All copies of American scholar Wendy Doniger's "The Hindus: An Alternative History", published by Penguin, will be recalled within six months and destroyed as part of a court-backed settlement with a group that called the 2009 book "insulting to Hindus."
Penguin India reportedly agreed to pulp all remaining copies of the book in a pact signed in a Delhi court with the "Shiksha Bachao Andolan." The contents of that agreement, reportedly signed earlier this month, have been leaked on social media and have provoked outrage.
Penguin has reportedly agreed to stop publishing or distributing the book, described in some reviews as a "vivid reinterpretation of Hinduism."
"I am deeply troubled by what it foretells for free speech in India in the present, and steadily worsening, political climate," Wendy Doniger said in a statement. (
Read statement
)
The capitulation is being linked to mounting legal costs, but many have found it "disturbing" that the global publishing company caved in instead of continuing the fight. While accepting the settlement, Penguin said it "respects all religions worldwide".
Ms Doniger however defended the publishing house, saying, "Penguin, India, took this book on knowing that it would stir anger in the Hindutva ranks, and they defended it in the courts for four years, both as a civil and as a criminal suit."
Historian Ramachandra Guha tweeted, "This is deeply disappointing. Penguin should have appealed in a higher court."
Political commentator Swapan Dasgupta shared that the decision made him "very uneasy", that "ideas & academic studies, however contentious, cannot be handled by censorship."
The Shiksha Bachao Andolan moved court in 2011 arguing that Ms Doniger's book insults Indians, especially Hindus, and is full of factual errors. The fringe group slammed the book as a "shallow, distorted, non-serious presentation of Hinduism filled with heresies and charged that the author's approach was "that of a woman hungry for sex."
In an earlier interview, Ms Doniger had said, "I have a double disadvantage among the Hindutva (pro-Hindu) types. I'm not a Hindu and I am not a male...it's considered unseemly for a woman to talk about sex."
The 800-page book, which was priced at over Rs 700, is already out of stock in popular online shops but downloadable copies are being circulated on Twitter.