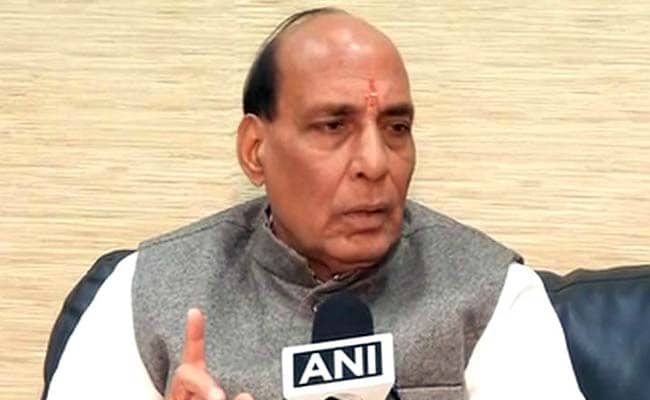 New Delhi:
Uncertainty prevailed on Saturday night on the number of terrorists killed in the attack on the Pathankot air base, with Home Minister Rajnath Singh withdrawing a tweet putting the number at five.

"I congratulate our armed forces and other security forces on successfully neutralising all the five terrorists in 'Pathankot Operation'," Rajnath Singh had tweeted on Saturday evening.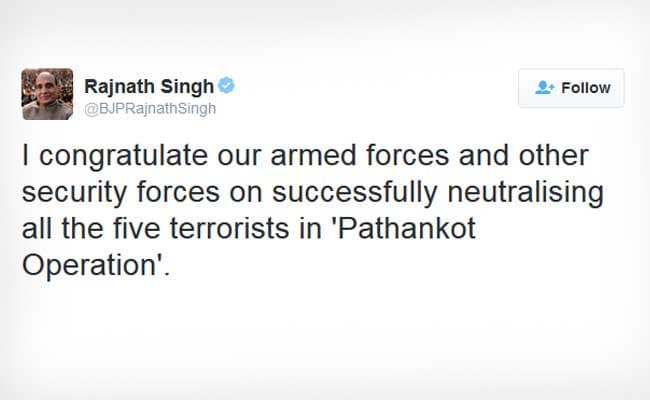 The tweet was, however, withdrawn soon after. At the time of the initial tweet, the number of terrorists killed had been placed at four.