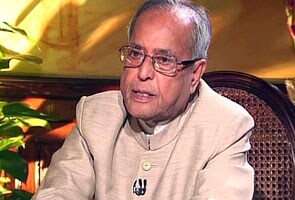 New Delhi:
Parliament is scheduled to begin debating the Finance Bill today and Finance Minister Pranab Mukhejee's reply to that debate in the House will be closely watched. Markets opened down and fell further through the morning on Monday; among the reasons, investors awaiting clarity on the General Anti-Avoidance Rule (GAAR) and other issues that will affect market and investor sentiment.
Chief among the questions on investor minds is whether Mr Mukherjee will delay or water down the General Anti Avoidance Rules or GAAR that has foreign institutional investors (FIIs) worried because the imposition of the rule in present form would mean paying tax on profits in India. GAAR was introduced by Mr Mukherjee in his Budget presented on March 16 with an objective to counter aggressive tax avoidance practices by companies. It empowers officials to deny tax benefits on transactions or arrangements which do not have any commercial substance or consideration other than achieving tax benefit.
Investors are also waiting for clarification on the controversial retrospective tax changes announced in the Budget that allow the government to tax overseas deals like Vodafone's acquisition of Hutch. There has been criticism from around the world and the government is reportedly considering adding a clause that would allow the waiver of penalty for deals that took place before April 1, 2012.
If that happens, Vodafone could be an immediate beneficiary as it will not have to pay Rs 7,900 crore in penalty, though it will still have to pay an interest of about Rs 4,500 crore.
There has also been much concern voiced over the uncertain global scenario and worry over decision-making of the government seeming slower and slower and the FInance Minister has his task in Parliament cut out as he answers some tough questions that the Opposition is likely to raise.