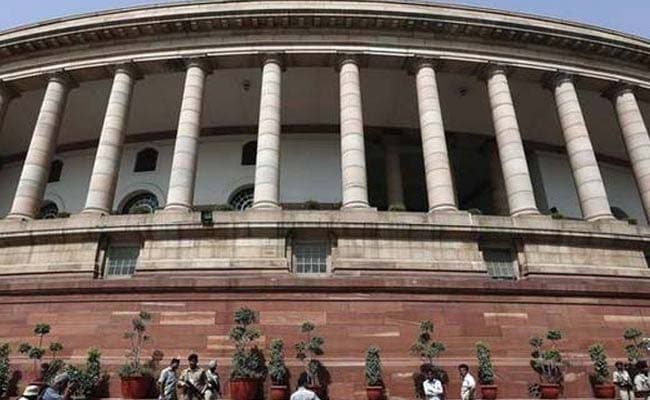 New Delhi:
State-run Nuclear Power Corporation of India Limited (NPCIL) can now collaborate with other Public Sector Undertakings (PSUs) in the nuclear field, with Parliament today passing a bill in this regard after government allayed fears that the step will allow FDI into the sector or enable participation of a private firm in atomic power production.
The Atomic Energy Amendment Bill 2015, that was passed by Lok Sabha on December 14, got approval from the Rajya Sabha on the last day of the session without any discussion, evoking protests from some Opposition parties including Left.
The law seeks to amend the 1962 Atomic Energy Act to change the definition of "government company" in the Act with a view to expand its scope by including such joint venture companies as may be formed between NPCIL and other PSUs, according to the statement of object and reasons.
At present, only two PSUs --NPCIL and Bhartiya Nabhikiya Vidyut Nigam Limited (BHAVINI), which are under the administrative control of Department of Atomic Energy, operate nuclear power plants in the country.
Minister of State for PMO Jitendra Singh, who holds the portfolio of atomic energy, clarified that the Joint Venture is for public sector companies and not private sector ones.
Jairam Ramesh (Congress) wanted to know whether private companies can also be permitted under the joint venture.
The Bill was was introduced in Lok Sabha on December 7 and proposes to to amend the Atomic Energy Act, 1962 that empowers the central government to produce, develop, control, and use atomic energy.
While under the Act, a government company that is allowed to produce atomic energy is one in which at least 51 per cent of the paid-up share capital is held by the central government. Paid-up share capital is the capital received by a company from the issue of shares.
The amendments expand this definition to include companies where the whole of the paid up share capital is held by one or more government company and whose articles of association empower the central government to constitute its Board of Directors.
This provision will allow for the formation of joint ventures between Nuclear Power Corporation of India Limited and other government companies.
Under the Act, a license is required for acquisition, production, use, export and import of any plant designed for the production and development of atomic energy or research.
The Bill makes consequential amendments to state that such license will only be granted to entities such as a government company or a department of central government.