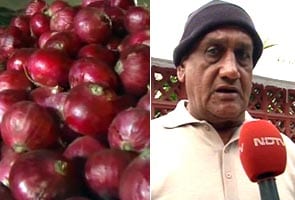 New Delhi:
Pakistan, which had banned export of onions to India a few days ago, will resume export, the office of External Affairs Minister SM Krishna has said.
It said the Indian embassy was in touch with Pakistani authorities and more onion would be sent by both ship and rail to India.
There were reports of Pakistan banning the export of onions to India via the Wagah border to curb rising prices of the commodity in that country.