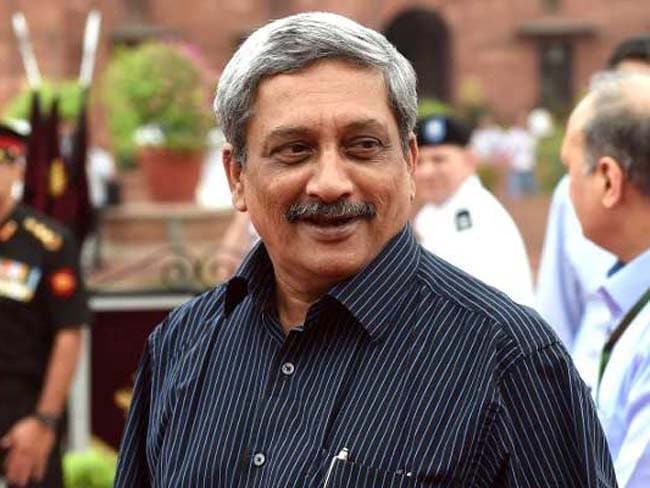 New Delhi:
American military and foreign policy of engaging Pakistan is not working, Defence Minister Manohar Parrikar will be telling his US counterpart Ashton Carter during his two-day visit next week, sources told NDTV.
The minister will also be telling Mr Carter that the military and foreign policy of US in the Middle-East and Afghanistan suffers from severe drawbacks and needs an urgent relook, sources said.
India's message comes at a time when Pakistan has admitted to developing tactical nuclear weapons -- low-yield non-strategic nuclear weapons to be used in the battlefield -- -- primarily to be used against India.
Strategic nuclear weapons are used to destroy enemy cities. But the use of low-yield nuclear weapons can escalate the conflict to a full-blown nuclear war.
The communication is also vital in view of US plans to sell at least another eight F-16 fighters and at least 16 Bell AH IZ Viper attack helicopters to Pakistan.
Sources said Mr Parrikar will be also bringing up the issue of repeated ceasefire violations along the International Border and the Line of Control and the spurt in infiltration.
India's concern about US policy in Middle-East is related to the rise of the Islamic State (IS) which recently carried out multiple strikes in Paris killing more than 120 people in a single day.
While India will not discuss any new acquisition, sources said Mr Parrikar and Mr Carter will review the joint working group on aircraft carrier and identify technologies India could acquire in future.
Mr Parrikar will also will become the first Indian Defence Minister to visit the Hawaii-based US Pacific Command. The PACOM is the most powerful US command with almost 60 per cent of the US Navy - including six sea-borne aircraft carriers. Its area of responsibility includes China, Japan, India, South Korea, Australia and Vietnam.