Highlights
Pakistan has called back Sohail Mahmood, High Commissioner in Delhi
Pakistan has alleged that diplomat was "harassed" in Delhi
India earlier said its diplomats face "tremendous harassment" in Pakistan
New Delhi:
Pakistan has called back its High Commissioner in Delhi for a meeting after
alleging that its diplomats and their families were "harassed and intimidated"
in the capital. Islamabad said in a statement that it had called envoy Sohail Mahmood for "consultations" after "no positive action had been taken by India".
The Indian government downplayed the move, calling it "routine". "He has been called back for consultation. This is pretty normal for High Commissioner to brief its foreign office. We have no further comments," foreign ministry spokesperson Raveesh Kumar said at a press conference in New Delhi.
Pakistan had complained to the government that there had been many incidents of its officials and their families being harassed and "bullied" in Delhi. According to Islamabad, its Deputy High Commissioner's car was chased and his driver was abused by a group of men.
Over the past few days, video footage and photos apparently of such incidents have been shown on Pakistani television channels.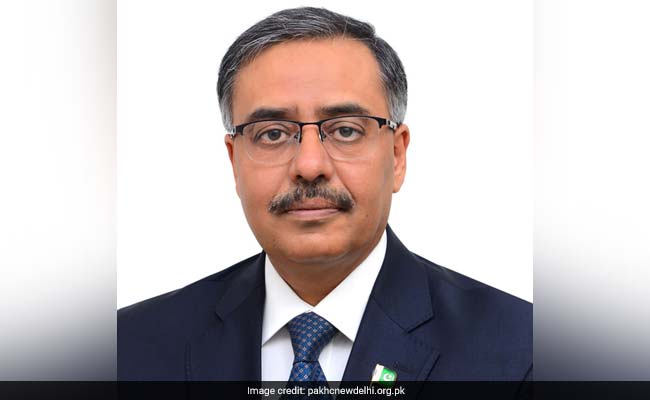 On complaints from Islamabad, New Delhi had said last week that "India makes all efforts to provide a safe, secure and hospitable environment for diplomats to work in", adding that Indian officials too faced "tremendous harassment" in that country but preferred to handle them with "quiet and persistent diplomacy" instead of flagging them in the media.

"Harassment is the new normal for Indian High Commission personnel in Islamabad," the foreign ministry had said in a statement.
India said its diplomats in Islamabad had faced harassment for long, "particularly in the last year", when ties between the neighbours had taken a sharp plunge over ceasefire violations and terror attacks in Jammu and Kashmir. Giving instances, India said on 16 February, the Indian envoy met the Foreign Secretary of Pakistan to lodge a strong protest against multiple acts of hooliganism. It said the homes of Indian officials were broken into, the power supply snapped and often laptops were stolen.
India said it has repeatedly requested Pakistan to mutually ensure an atmosphere free of fear. "We would like to continue the fine tradition of allowing diplomats to do their jobs," said the government.