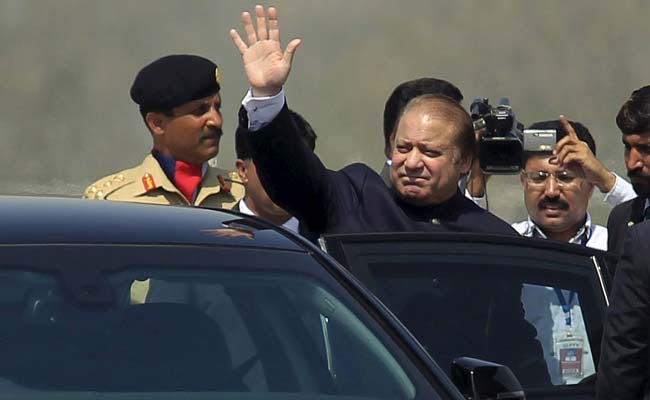 Islamabad:
Amid simmering tensions over recent terror strikes, Pakistan Prime Minister Nawaz Sharif today greeted PM Narendra Modi on Independence Day and hoped that bilateral issues will be settled through sustained and comprehensive talks.
In a message of felicitation to PM Modi, Mr Sharif greeted him and the people of India on the occasion of Independence Day and said promoting friendly ties between the two neighbours was in mutual interest.
"I would like to reiterate that promoting friendly, cooperative and good neighbourly relations between our two countries is in our mutual interest and also necessary for peace and prosperity in South Asia.
"We in Pakistan sincerely hope to settle all our bilateral issues through a sustained and comprehensive dialogue and usher in a new era of mutual trust and cooperation," Mr Sharif said in the message, released by Pakistan High Commission.
Yesterday, PM Modi had greeted Pakistan on its Independence Day.
"On behalf of the people and government of Pakistan, I convey my heartfelt felicitations to you, your government, and the people of India, on the auspicious occasion of the Independence Day of India," PM Sharif said.
There has been escalation of tension between the two countries following terror attacks in Punjab and Jammu and Kashmir and incidents of ceasefire violations ahead of talks between their National Security Advisers (NSAs).
The relations between the two countries suffered another blow recently with Pakistan refusing to invite Jammu and Kashmir Assembly speaker to a conference of Commonwealth Parliamentary Association, in protest to which India decided to boycott the meet to be held in Islamabad from September 30 to October 8.
NSA Ajit Doval is scheduled to meet his Pakistan counterpart Sartaz Aziz for talks on terrorism-related issues for the first time on August 23, as decided in a meeting between Prime Ministers Narendra Modi and Nawaz Sharif last month in Ufa in Russia.
Ahead of NSA-level talks, Pakistan High Commissioner Abdul Basit yesterday had said his country will not "abandon" the Kashmiris' "legitimate struggle for freedom", stressing that to have normal and cooperative relationship with India it was necessary to settle the decades-old dispute.
Reacting sharply to the comments, India said "The only struggle in J&K is against Pakistani-sponsored terrorism. This will be the subject of the upcoming NSA-level talks."