New Delhi:
Highlights
Pak army chief says 40 Indian soldiers killed, 11 on Monday
Army dismisses claim immediately
Pak held massive army drill near Punjab border yesterday
The army has
rejected Pakistan's claim
that it killed 11 Indian soldiers this week. "No fatal casualties due to Pakistani firing," the army tweeted.
On Monday, Pakistan, in a rare admission of casualties, said seven of its soldiers had died as a result of India fire across the Line of Control in Kashmir.
Yesterday, at
a large military exercise
, dubbed "Strike of Thunder" and held near the border in Punjab, the Pakistani army chief General Raheel Sharif claimed that in the current escalation of military aggression along the Line of Control, India has lost a total of 40 soldiers, including 11 on Monday.
The army has said that statement is "false."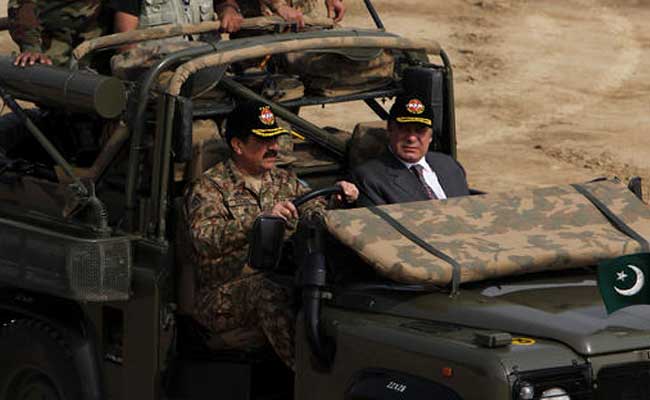 Pakistan's army chief has less than
two weeks before retirement after his three-year term
. The government has not yet named his successor. He was accompanied yesterday by Prime Minister Nawaz Sharif as they watched
a drill complete with planes, tanks, artillery and other heavy weapons
.
Mr Sharif, in a veiled warning to India, saying that Pakistan would deliver a "befitting response" to any hostile enemy action.
The tension between the two countries started spiking in July after terrorist Burhan Wani, 22, was killed in Kashmir. His death ignited some of the most violent protests in years, leaving at least 90 dead and 12,000 injured.
India accused Pakistan of funding and inciting the violence.
Then, in September, Pakistani terrorists attacked an army base at Uri in Kashmir, killing 19 soldiers. A few days later, India retaliated by sending soldiers across the Line of Control to target staging areas for terrorists. Pakistan denies the cross-border raids but has increased heavy shelling and firing and India has made it clear that it will retaliate with heavy weaponry, if needed