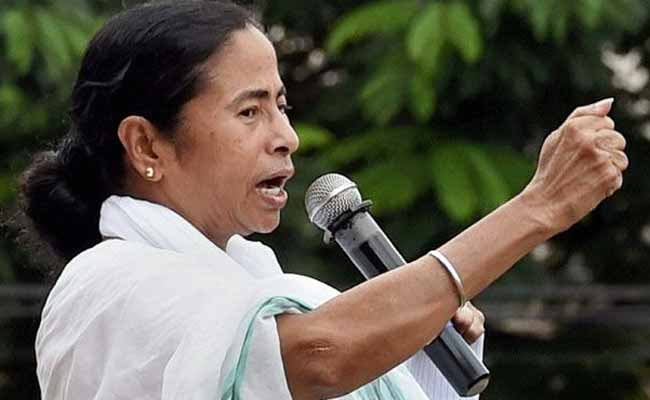 Midnapore, West Bengal:
West Bengal Chief Minister Mamata Banerjee on Tuesday said that over seven crore people in the state have been brought under food security scheme and claimed that the works done by her government in four years, no other government will be able to do that in 400 years.
"Already 7.7 crore people have been brought under the food security scheme. Rice and wheat are being given at Rs 2 per kg," she said.
"Despite huge debts left behind for us by the erstwhile Left Front government, what we have done in four years no other government will be able to do that in 400 years. Plans to develop the state further is in progress," Ms Banerjee said.
"The killing fields of Jangalmahal, where only the smell of explosives prevailed have now become the scene of development," the chief minister said in Midnapore inaugurating the second edition of Jangalmahal Utsav.
Claiming that per capita income in her state was almost double that of the national average, she claimed that 600 per cent growth has been registered in developing infrastructure.
The five-day Jangalmahal Utsav would focus on tribal music, folk songs from Bengal and also showcase the handicrafts from the south Bengal tribal region.
She also distributed prizes for the Jangalmahal Cup in sports like football, kabaddi and archery held in West Midnapore, Bankura, Purulia and Birbhum districts.
"I love coming to Jangalmahal to see your smiling faces. Talents are in plenty in this region," she said adding there were over 42,000 participants this year for the Jangalmahal Cup and similar sports events were held in the Sundarbans as well.
Ms Banerjee, who inaugurated and laid the foundation stones for a bouquet of projects in West Midnapore district, asked all participants to register their names in the employment bank. She allocated funds for the construction of a stadium here and another at Kharagpur.
Referring to the steps taken in the tribal areas, she said development of the Kendu leaf collectors and insurance schemes for them have been taken up.
The region has immense tourist potentials like Mukutmanipur, Ayodhya Hills and Jhargram Rajbari, Ms Banerjee said and stressed the need for further development of the entire area to attract tourists.
She also hoped that the two-day Bengal Global Business Summit, beginning from January 8 in Kolkata, would help develop the region.