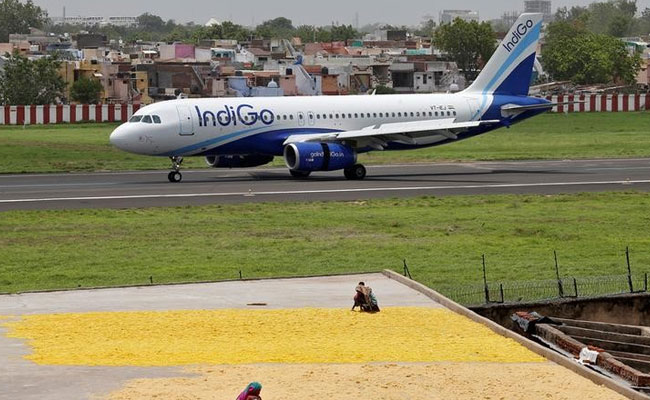 Mumbai:
Passengers are likely to face harrowing times with IndiGo and GoAir deciding to cancel more than 600 flights this month, of which 480 are by IndiGo alone, following grounding of 11 A320 neo planes with faulty Pratt & Whitney (P&W) engines.
The cancellations by the two budget carriers, which operate more than 1,200 flights daily on average, may significantly disrupt the summer schedule. There was no immediate clarity about the way possible compensation and alternative choices would be made available to the passengers already having tickets.
IndiGo, which has the largest share in the domestic aviation market, would be cancelling as many as 488 flights during the period March 15-31. GoAir has decided to cancel a total of 138 flights between March 15-22, as per announcements made on their respective websites.
According to the curtailed flight schedule submitted to the Directorate General of Civil Aviation (DGCA) and posted on the airline's website, IndiGo would not operate 36 daily flights between March 15 and March 21.
Another 18 daily flights would remain cancelled between March 22 and March 24. The number of flights cancelled between March 25 and March 31 stands at 16 per day, the airline indicated.
This takes the total number of cancelled flights to 488 till the end of this month.
The revised schedule of Wadia group-promoted GoAir showed that the airline has cancelled seven daily flights to 10 destinations between March 16 and March 24 apart from cancelling six services per week between March 15 and March 22. On the whole, 138 flights stand cancelled.
Put together, IndiGo and GoAir have cancelled around 626 flights.
While the airlines have said that choice of alternative flights and refund would be offered for the passengers, it was not immediately clear how the process would be implemented.
While an IndiGo spokesperson said the airline follows all the guidelines as per the relevant provisions of the applicable regulations, to the same query, a GoAir spokesperson said, "We follow the process as specified by DGCA in its CAR (Civil Aviation Requirement). The same has also been published on our website."
The DGCA stipulates certain norms to be followed in case of cancelled flights and in the current situation, the grounding of a total of 11 A320 neos, powered by faulty P&W engines has been done after the regulator's directive.
While IndiGo and GoAir have a total of 45 A320 neo planes with P&W engines, 14 of them are on the ground.
(Except for the headline, this story has not been edited by NDTV staff and is published from a syndicated feed.)