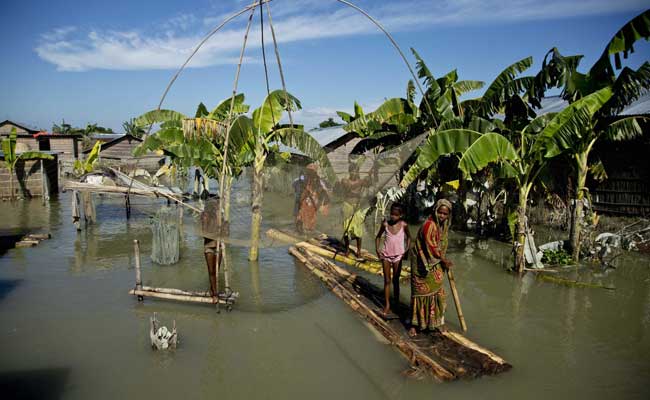 New Delhi:
72 deaths have been reported in rain-related incidents this year with Bihar and Assam facing the worst of floods in the country.
12 people died in Katihar district in Bihar today talking the number of deaths to 38 where over 28 lakh in 12 districts have been affected.
In Assam, three people died today taking the total number of deaths from floods to 34, according to Assam State Disaster Management Authority. More than 11 lakh people have lost their homes to floods in 21 districts across the state.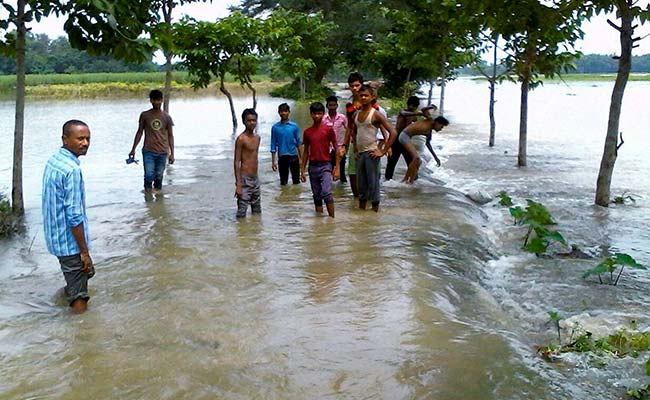 Authorities are running 366 relief camps and distribution centres, where over 1.25 lakh people have taken shelter. More than one lakh hectares of crop area are under flood water across the state.
52 people have been killed in lightning strikes in Odisha since Saturday, the Special Relief Commissioner's office said.
Two have been killed and three others are feared to have been washed away in rain-related incidents in Uttarakhand and Maharashtra since yesterday. In Uttarakhand, a 20-year-old engineering student drowned in the Tons river near Dehradun following heavy rains, while landslides in most parts of the state led to traffic disruptions. Nainital was lashed by 132.08 mm rains since yesterday.
A female rhino was found dead with its horn intact near Amkatoni camp in the flooded Kaziranga National Park (KNP). So far, 13 rhinos and 15 hog deer, two wild boars and two snakes have drowned in flood waters.Over 100 wild animals, including 10 one-horned rhinos, swamp deers and hog deers have been rescued. The rising water level of the Brahmaputra has flooded 85 per cent of national park.
In Nepal's Terai region, Ganga River at Kahalgaon in Bhagalpur district remained above danger mark.
Rishikesh-Badrinath and Rishikesh-Gangotri highways are blocked for the last four days affecting Chardham Yatra.
The overall weather conditions in Bihar, especially in Patna, remained humid. Light rainfall was witnessed at a few places in north west, north central and south central parts of the state since yesterday.