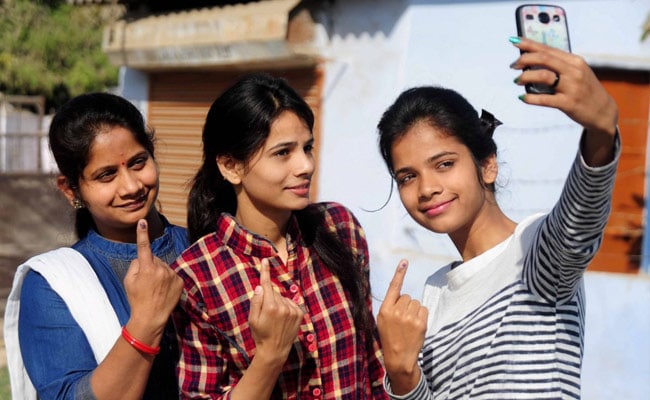 New Delhi:
Over 1.10 lakh people are eligible to vote for the first time in the upcoming municipal polls in Delhi. The elections to the North, East and South Municipal Corporation of Delhi are scheduled to take place on April 23. Results will be announced on April 26 and the youth population is considered a crucial segment of voters in the national capital.
"We are preparing for the polls as per the schedule. This would be the first civic poll after the latest delimitation which has redrawn the civic wards. "For this election, there are 1,10,639 people who would be voting for the first time, out of which 24,825 are those who have recently turned 18. The rest are aged 19 or above," Delhi State Election Commissioner S K Srivastava said.
As per the new delimitation exercise, based on 2011 Census, each ward now has an average of 60,000 people with an estimated 40,000 voters. The State Election Commission is running awareness campaigns, in print, and on radio and television to encourage people to exercise their franchise in this election for the 272 ward councillors.
Delhi has 70 Assembly seats and before the delimitation, every constituency had four wards, but now the number ranges from three to seven. The erstwhile unified Municipal Corporation of Delhi (MCD) was trifurcated in 2012 into North, South and East Municipal Corporations. While the north and south corporation have 104 wards each, east corporation has 64.
"For the first time in MCD elections, None Of The Above (NOTA) option will be available to voters. The number of candidates in the wards range from three to 23. One EVM can accommodate 16 candidates," he said.
The BJP, which has been ruling the MCD for the last 10 years, has decided to field none of its 153 sitting councillors and contest the polls with only fresh faces. While the BJP, fresh from its win in the Rajouri Garden by-poll, is seeking to retain its turf, the Congress, which finished second, is also hoping for a resurgence.
The AAP is aiming to replicate its 2015 Delhi Assembly performance but its humiliating defeat in the by-election may have hit the morale of the party led by Arvind Kejriwal, who said the results should not be seen as a "trailer of the MCD polls".