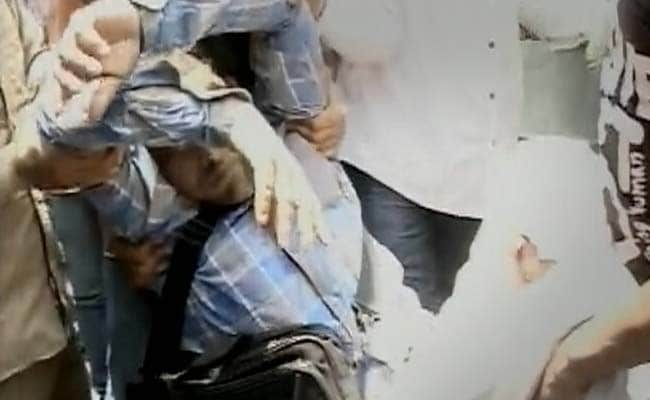 Mumbai:
A fan of Salman Khan allegedly attempted to commit suicide outside the Bombay High Court, which has suspended the actor's jail sentence of five years for killing a homeless man while driving drunk in 2002.
The police said the fan consumed something unidentified and was taken to Mumbai's JJ hospital. He allegedly said he would like to serve the sentence instead of his hero.
There have been protests outside the court where some people gathered both in support of the Bollywood mega star and others demanded stringent punishment for him.
Some protesters carried posters that read, "We are the city, we are not dogs," referring to tweets by members of the film fraternity like singer Abhijit that have caused outrage because they suggested that it was irresponsible to be sleeping on the pavement.
A court in Mumbai decided earlier this week that Mr Khan was driving his Totyota Land Cruiser while drunk and ran into a group of homeless men sleeping on the footpath outside a bakery. The judge said instead of reporting the accident to the police, Mr Khan "hid" in his home and later tried to get a driver employed by him to take the blame. One person was killed and four injured.