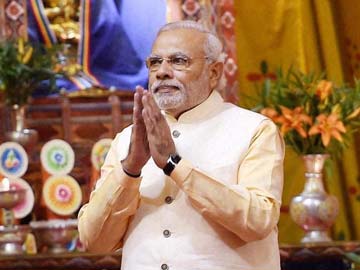 New Delhi:
Prime Minister Narendra Modi's government wants a complete revamp for the process to select the members of one of the most important new agencies in the country-the Lokpal or national ombudsman.
In a total departure from what the previous government had outlined, the government is keen to establish that it must have virtually no say in the process. How to accomplish that is laid out in a report by Attorney General Mukul Rohatgi, which has been accessed by NDTV.
Dr Manmohan Singh's coalition government, the UPA, which was decimated in May's national election, had said that the nine members of the anti-graft agency or Lokpal, would be appointed from a shortlist submitted to a selection committee headed by the Prime Minister. Critics and eminent jurists opposed this, saying it severely restricted the committee's ability to find the best candidates, forcing it instead to choose from a pool selected by the government which was unlikely to be impartial.
The new government says the search committee of seven members which must include former Judges and Jurists, is free to recommend any candidates for consideration. Its recommendations will be studied by the panel headed by the PM.
The Attorney General, who was tasked to draft guidelines by the Prime Minister in July, also says that the new government should over-ride its predecessor's decision to advertise the openings for the Lokpal and invite responses from serving and former judges that would then be evaluated by the government. The Lokpal's nine members are meant to include four former or serving judges. Legal experts had objected to the fact that judges had been asked to apply for the posts, describing this as undignified.
The law that creates the Lokpal was passed by Parliament in December, after two years of stalling. The need for an ombudsman empowered to investigate corrupt government officials was championed by activist Anna Hazare and Arvind Kejriwal in 2012 in a high-profile movement which caught the imagination of middle class India.