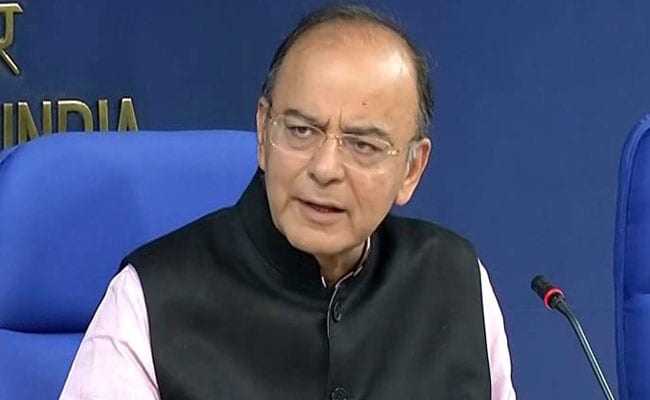 New Delhi:
Mamata Banerjee has called an open boycott. Other opposition parties, including the Congress and the Left, may not say it in so many words, but they too are set to skip the government's function at midnight on Friday to launch mega reform Goods and Services Tax (GST). The government has invited top leaders from all parties, all members of Parliament and chief ministers for the function in Parliament's Central Hall.
Mayawati's Bahujan Samaj Party and Akhilesh Yadav's Samajwadi Party have also decided to stay away, sources said, though these parties to may not call it a boycott.
West Bengal Chief Minister Mamata Banerjee has no such reservations. She announced in Facebook today that her party will not attend the function "to celebrate GST, as a mark of protest."
"We have been for GST from the beginning but are very worried now with the way the Central Government is going ahead with the implementation. Our repeated suggestions to take some more time to properly implement GST have fallen in deaf ears," Ms Banerjee said, adding, "The entire business community, especially the small and medium ones, are scared and confused. Only 60 hours are left before this ill planned launch and no one knows for sure what's happening."
Other opposition parties too have suggested that the government consider delaying the GST launch, contending that the official machinery is not ready to effectively implement the biggest tax reform ever.
"Why such hurry? There are several problems in the implementation of GST, several questions. Everything is not ready," said the Left's Sitaram Yechury, who had earlier this week said that while he was likely to skip the midnight celebration, his party CPM would issue no order for lawmakers to stay away.
"They can't have the arrogance of numbers and not listen to small traders and weavers," said the Congress' Randeep Surjewala, referring to protests by textile traders on a five per cent GST on cloth businesses that will come into force on Saturday.
The Congress has also objected to the plan for Prime Minister Narendra Modi to launch GST, saying President Pranab Mukherjee will be present and so should do the honours.
"How can we seen to be part of the function when traders and weavers are protesting against some of the provisions . This is only a meeting , not a session and our presence is not really required," said an Opposition leader.
Union Finance Minister Aruin Jaitley, who is leading and managing the launch, said on Wednesday evening that he expects all political parties to participate.
"There will always be some problem, but the important thing is how the system responds," Mr Jaitley said, pointing out that "even the July 1 roll out was decided by consensus."
The minister said the government had spent much time in building a consensus.
"This government has successfully ensured that all decisions regarding GST are taken with consensus. There have been 20 regulations with respect to GST, all done with consensus. I hope every party, every MP, every state government will take part," he said.
The launch of the new taxation system, that is set to dramatically re-shape the country's over $2 trillion economy, is planned in the historic circular-shaped Central Hall of Parliament. The function will begin at 11 pm on Friday and a gong will be sounded at midnight to signal the arrival of GST. PM Modi and President Pranab Mukherjee will make addresses.
The GST Bill was originally piloted by President Mukherjee when he was finance minister in the Congress-led UPA regime.