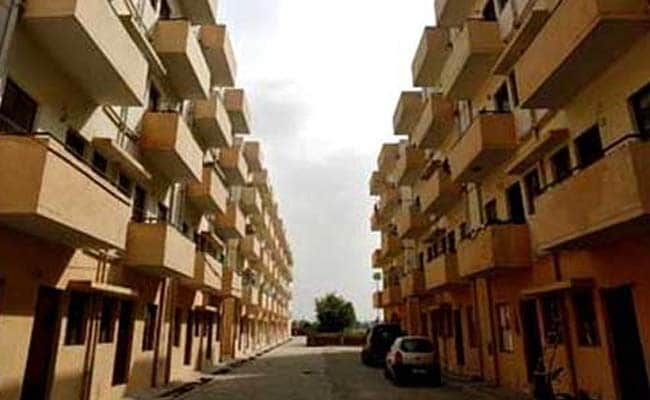 New Delhi:
Online applications for affordable homes under the Pradhan Mantri Awas Yojana (Urban) will begin from tomorrow, with an aim to bring more people under the ambit of the Modi government's flagship scheme.
A Memorandum of Understanding (MoU) was signed today between Housing and Urban Poverty Alleviation (HUPA) Ministry and Common Services Centre e-Governance Services India Ltd (CSC) of the Ministry of Electronics and Information Technology in presence of Union Ministers M Venkaiah Naidu and Ravi Shankar Prasad.
The purpose of the initiative is that the services of the government reach the people "without any deviation or dilution or leakage," Mr Naidu said, adding that the direct online application submission will enable the concerned authorities to take note and attend faster to the beneficiaries' request.
The service will be available from tomorrow through about 60,000 CSCs located in urban areas at Rs 25 per application.
"This collaboration will help in bringing more urban poor under the ambit of PMAY (Urban) by addressing the difficulties associated in physical submission of applications to Urban Local Bodies, for want of adequate help and guidance," Mr Naidu said as he stressed that Digital India Mission is transforming the country.
He said the move will "help plug the loopholes if any" and "if somebody trying to ignore the legitimate claim of the people, then it can be taken care of by the system".
Mr Naidu said that while 13.70 lakh urban poor were sanctioned affordable houses during 2005-14, about 11 lakh houses have been already sanctioned for urban poor during the last one year and this will pick up further momentum through online applications.
Mr Prasad said that CSCs are the front end soldiers of Digital India Mission and are engaged in empowering different sections of the society through skilling and online delivery of services.
The MoU was signed by Amrit Abhijat, Joint Secretary, Ministry of HUPA and Dinesh Tyagi, CEO, CSC e-Governance Services India Ltd.
A similar MoU is also signed with Urban Development Ministry for helping beneficiaries apply online for construction of toilets under Swachh Bharat Mission in urban areas.