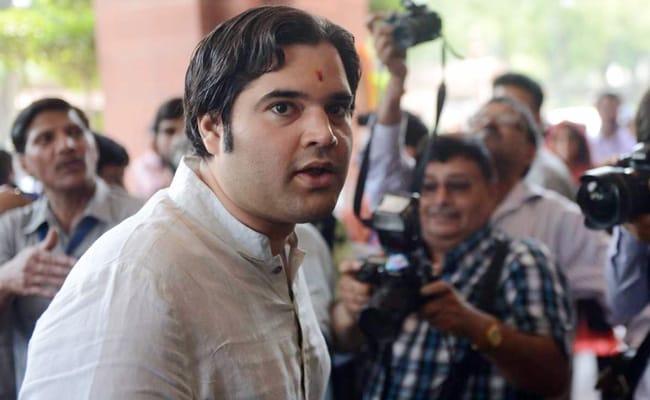 Hyderabad:
BJP lawmaker Varun Gandhi on Friday said that a person could not be held guilty just on the basis of one article. He was referring to party president Amit Shah's son, Jay Shah, an entrepreneur who has been accused of deriving benefits from the BJP government for increasing his firm's revenue, through an article by a news website.
Mr Gandhi said an 'absolutist' position on any issue could not be taken based on one article.
"My broad generalisation is just because one person has written an article does not make a person guilty, without evidence and without giving them a fair (chance)," he said.
Mr Gandhi's statement came as an answer to a question posed by a student of NALSAR University of Law in Hyderabad over the government absolving Jay Shah without an investigation.
"I am not defending anybody. I am not attacking anybody and I am not speaking about one person," Mr Gandhi said.
"My point is that everybody needs to have their say if there is any discrepancy then that is a different matter. But, just because one person has raised a finger against somebody does not make anybody guilty. You and I both know that media can often be wrong," he said.
He further said the interpretations of the media could also go wrong and can be incorrect. "My point is let us not take any absolutists position, sooner or later everything becomes transparent," he said.
Jay Shah has sued news website The Wire for 100 crores for reporting that his firm's revenues escalated by 16,000 times after the BJP came to power. The report also questioned allegedly unsecured loans given to Jay Shah's firms, including from a state-run firm that reports to the Power Ministry.