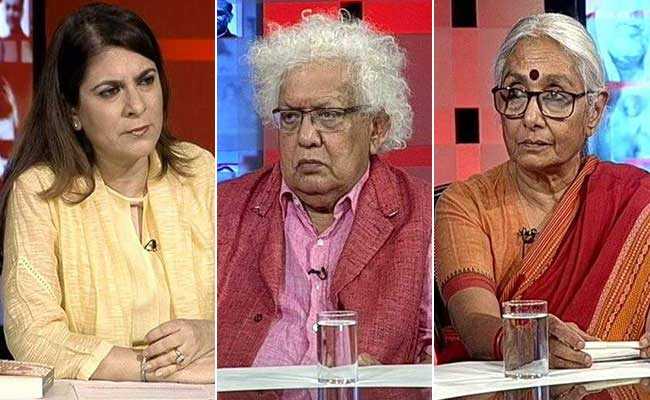 New Delhi:
Amid concerns that India's landmark transparency reform, the Right To Information Act, could be facing serious challenges, the architect of the movement, Aruna Roy, recalled the uphill climb and the achievements in introducing the law in 2005. Speaking on The NDTV Dialogues, Lord Meghnad Desai and Aruna Roy, who has articulated her journey in her latest book - The RTI Story, served a reminder that the RTI Act has enabled the citizens of India to experience sovereignty and dignity while highlighting its contemporaneous challenges.
Ms Roy asserted that the RTI Act should not be politically associated to a party. It is a law that "should not be tagged", she said. "It is not about whether it is a UPA, or a BJP law - it is the statute of India," she said. Lord Desai echoed the same view.
The panelists highlighted the prevalence of the culture of secrecy in India, and how important it is to challenge it and embrace a culture of openness in order to empower citizens.
Ms Roy termed the RTI as "revolutionary", because of the role it has played in "shaking power structures". She added that this can be seen by the unfortunate number of attacks on RTI users and activists, as well as regular attempts being made to curb the Act or bypass it.
While discussing the challenges the RTI Act faces, Lord Desai, an Indian-born Parliamentarian and Labour party politician in the UK, emphasized the reluctance of governments and the state to reveal information. He also cited the broadcasting industry as an example where government meddling was ubiquitous.
Lord Desai observed that India has transitioned into "a different phase" where along with the application of the RTI, "social media has been fantastic for the citizens", in terms of creating awareness and flagging integral issues that affect society.
Ms Roy also said she was anguished by the Reserve Bank of India's denial of information via the RTI on demonetisation. "A thing which has impacted 1.2 billion people overnight, was it something that went through a logical economic or political discussion? What were the premises? What were the reasons? What did you expect from this demonetizing? We are not happy that 7 people were consulted; RBI also advised against it."