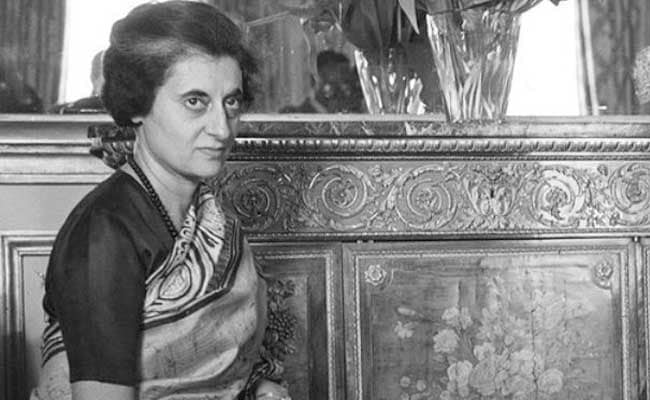 Jaipur:
As the Congress gets ready to celebrate the birth centenary of former Prime Minister Indira Gandhi in 2017, Rajasthan's ruling BJP is preparing a counter-offensive, bringing into school syllabus a chapter on her controversial legacy -- the emergency of 1975.
The chapter will be part of the social science textbooks of Classes X and XII.
The announcement was made on Sunday by state's education minister Vasu Dev Devnani at a government school function in His constituency in Ajmer
Explaining the reasoning behind the decision, the minister said, "In 1975, the emergency was imposed. People were put into jail, there was political upheaval and a political change. So our youth must know how to protect democracy."
The Congress is irked by the decision - especially since earlier this year, the state education department had made another glaring omission: removing the name of Jawaharlal Nehru, India's first Prime Minister, from the social science text books of Class 8.
It also failed to mention Mahatma Gandhi's assassination by Nathuram Godse.
"They tried to delete portions that talk about Pandit Nehru," said senior Congress leader Sachin Pilot.
Pointing out that nowhere in the country is the 1975 emergency a part of text books, he said, "Indira Gandhi was one of the strongest leaders we had. If we talk about her, we must talk about also the war she fought against Pakistan".
The school curriculum in Rajasthan had been a subject of controversy earlier as well.
In 2014 Rajasthan was the first state to make a yoga pose, the Suryanamaskar, compulsory in government schools. It had not gone down well with the Muslims, a section of whom interpreted Suryanamaskar as the worship of sun, which is considered a god in the Hindu pantheon.
In 2015 the state education board had also decided not to give the title "The Great" to Mughal emperor Akbar, choosing to elevate Rajasthan's Rana Pratap instead.
Even though Mr Devnani had denied that the books were written with an eye on ideology, both decisions had triggered huge rows.