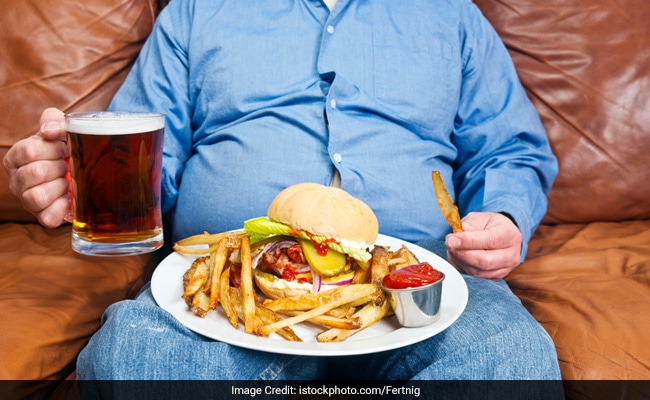 Despite growing evidence that the Westernization of the world's diets has had ruinous affects on public health, India has one message for the Cokes, Pepsis, Hersheys and Cargills of the world: It is open for business.
In November, the country will host a three-day, government-sponsored symposium aimed at getting the makers of Hot Pockets, Twizzlers and Lays potato chips to sell more of their goods into the Indian market. Ahead of that conference, which is the first of its kind, Indian officials have toured the United States and the European Union, pitching food-company chief executives on their country's burgeoning middle class.
India's middle is also growing, however: Obesity and diabetes rates are both soaring in the country of 1.3 billion. That has raised major questions about the government's billion-dollar campaign to get more foreign, processed foods into the Indian diet.
Some Indian public health groups have begun to bemoan the amount of soda advertising that has flooded billboards and kiosks. Others have observed that traditional Indian cooking, using fresh fruits and vegetables, has been crowded out by "store-bought alternatives."
"Traditional lifestyles are changing. The culture is changing," acknowledged India's Minister of Food Processing Industries, Harsimrat Kaur Badal, during a recent interview in the Washington.
"I don't think that processed food is unhealthy food," she added. "You just have to be conscious about what you're eating."
For many in India, processed food represents a huge economic opportunity. The government is in the midst of a three-year-old campaign to bring foreign investment to India.
While the country boasts one of the world's largest consumer markets, and is one of the largest producers of milk, fruits, vegetables, seafood and grains, it has not historically had the infrastructure to process those raw materials into higher-value food products, either for sale at home or internationally.
As a result, as much as 16 percent of India's agricultural output is wasted, according to government estimates. The current administration sees food-processing as a means to save some of that food for the country's poorest, Badal said - as well as a source of jobs and revenue, particularly as its middle-class expands.
But some observers are skeptical that Indians really need more of the sorts of foods Badal's initiative is offering. While 15 percent of Indians remain undernourished, the country is also in a period of radical, fast-paced dietary change, said Barry Popkin, a professor at the University of North Carolina, Chapel Hill who studies nutrition in developing countries.
Consumption of oils, fats, sugars and animal products have surged, according to India's National Council of Applied Economic Research, and sales of packaged and processed foods have more than doubled since 2011, according to the U.S. Department of Agriculture.
At the same time, rates of diet-related diseases have soared: Nearly 10 million Indian men, and 20 million Indian women, are currently overweight, according to a 2014 study in The Lancet.
While that's still a relatively small portion of the total population - roughly 16 percent of men, and 20 percent of women - it is growing. Cardiovascular diseases recently surpassed communicable diseases to become the country's leading cause of death.
More importantly, Indians seem to be particularly susceptible to diabetes even when they're not overweight. According to the World Health Organization, a staggering 70 million Indians suffer the disease, or 8.7 percent of the population. That incidence is almost comparable to the diabetes rate in the United States, where 30.3 million people are affected, but because of India's larger population it represents a greater public health burden.
"If you had asked me 15 years ago, I would have said India needs all the help it can get getting food into the country," Popkin said. "But we are dealing with a very new nutritional reality now. . . . There's a double burden of over- and undernourishment."
India is not the only country to face this new reality, of course. Popkin's research focuses on the Westernization of the global diet, and all the diseases that come with it - a phenomenon known, in academic circles, as the "nutrition transition."
Thanks to the nutrition transition, studies have found, deaths from diabetes and heart are up in Mexico. Excess weight has increased in almost every sub-Saharan African country. China now has more obese adults than any other country in the world.
While a wide and diverse set of factors lie behind those shifts, processed food is a factor, Popkin said.
"We're not talking about whole-grain cereals," he said. "For the most part, these are highly processed, refined carbs with high salt, sugar and fat content."
If India's administration is concerned about these issues, however, Badal didn't let on. In an interview with The Washington Post, she emphasized that processed foods could also be healthy - and that obesity only affects what she called "a very small, elite percentage" of Indians.
During her trip to the United States, she met with Coca-Cola, Pepsi, Hersheys and Mars, whose portfolios consist largely of candies and sodas.
"Obesity is not an issue that is number one on our priorities," Badal explained. "Number one is to ensure an ample amount of healthy, safe, nutritious food for everybody."
(Except for the headline, this story has not been edited by NDTV staff and is published from a syndicated feed.)