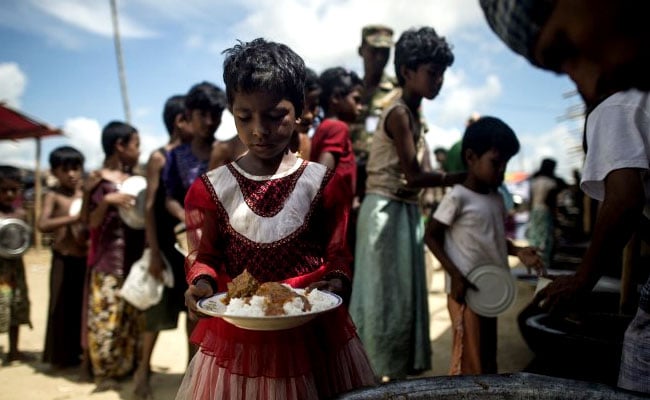 Kolkata:
Bangladesh minister Obaidul Qader on Wednesday accused Pakistan of hatching a conspiracy with Rohingya terror groups and criticised it for supporting the war criminals of his country's Liberation War.
Pakistan did not leave any opportunity to "pin-prick" Bangladesh and Pakistani ministers spoke against the Bangladeshi government whenever there was an attempt to punish the 1971 Liberation War criminals, he said.
"They (Pakistan) cannot tolerate anything good happening in our country. They are also hatching a conspiracy with the Rohingya terror elements," the Bangladesh transport minister told reporters in Kolkata.
Quizzed about Pakistan's "conspiracy" with Rohingya terror elements, he said, "We have reports that Pakistan's ISI is hatching a conspiracy with the terror groups among the Rohingya people."
The Arakan Rohingya Salvation Army (ARSA) is a terror group of the Rohingya people.
Bangladesh, which had to deal with a huge influx of Rohingya migrants this year, following a crackdown by the army of Myanmar in the northern Rakhine province of that country, has called on the international community to intervene and put pressure on Myanmar to address the exodus.
Over 6,55,000 Rohingya people fled to Bangladesh since the crackdown began in August.
On the rights of the minorities in Bangladesh, Quader said the government had a zero-tolerance policy towards any atrocities on them and that it had asked the minorities to put up a resistance against any such attack.
"I tell my minority brothers that they are in no way inferior than our Muslim brothers. They should not suffer from an inferiority complex. I tell them that they are citizens of Bangladesh and have been part of the Liberation War," he added.