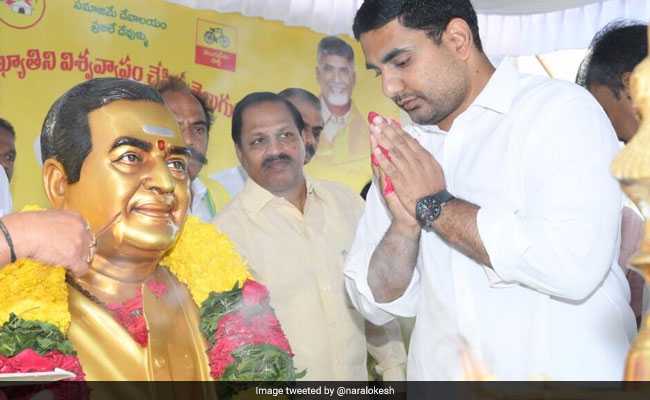 Nandamuri Taraka Rama Rao, popularly known as NTR or NT Rama Rao, was an actor-director who served as Andhra Pradesh's chief minister for seven years over three terms, from 1983 to 1995. He was the tenth chief minister of Andhra Pradesh and was Telugu Desam Party (TDP) leader. He died on January 18, 1996 in Hyderabad at the age of 72, reportedly due to a cardiac arrest. He was awarded the fourth highest civilian award Padma Shri in 1968, recognizing his contribution to the Indian cinema.
Here are 10 facts about NT Rama Rao on his death anniversary:
NT Rama Rao was born on May 28, 1923 in a small village in Madras Presidency of British India. His parents were farmers.

NTR studied in his village school and finished college from SRR & CVR college in Vijayawada and at the Andhra-Christian College in Guntur.

In 1947, he joined the Madras Service Commission as a sub-registrar, before venturing into acting.

NTR made his debut as an actor in a Telugu social film Mana Desam in 1949. In his early film career, he became famous for portraying roles of Hindu gods Krishna and Rama.

He starred in over 30 films and is remembered as one of the most prominent figures of Telugu cinema.

He ventured in politics and formed Telugu Desam Party (TDP) in 1982 and served as chief minister for three terms.

He was also responsible for forming National Front, a coalition of non-Congress parties which governed India from 1989 until 1990.

On person front, he married twice. His first wife Basavatarakam died of cancer in 1985. He later married his biographer Lakshmi Parvathi in 1993.

His eldest son, Nandamuri Ramakrishna Sr, died in 1962 and his third son, Nandamuri Saikrishna, who was a theatre owner, died in 2004 due to diabetic complications.

He died on January 18, 1996 due to heart attack.