Kolkata:
A rally at Kolkata's Jadavpur University on Tuesday evening called to express solidarity with Kanhaiya Kumar, the JNU student arrested for sedition, turned controversial, with a section of students raising pro-Afzal Guru and Kashmiri Azadi slogans.
Organisers of the rally, who had called for it on Facebook, said they were not aware if some students or outsiders had raised such slogans. "Such slogans were certainly not on our agenda," said Shounak Mukhopadhyay, one of the organisers. "We have not heard the slogans or seen the video footage. We will take a look and investigate."
But some JU students and alumni who are members of a group called "Radical" said they had raised slogans about Afzal Guru and Kashmir at the rally. Jubi Saha told NDTV that she did raise pro-azadi slogans for Kashmir and Afzal Guru and she did not believe she was doing anything anti-national.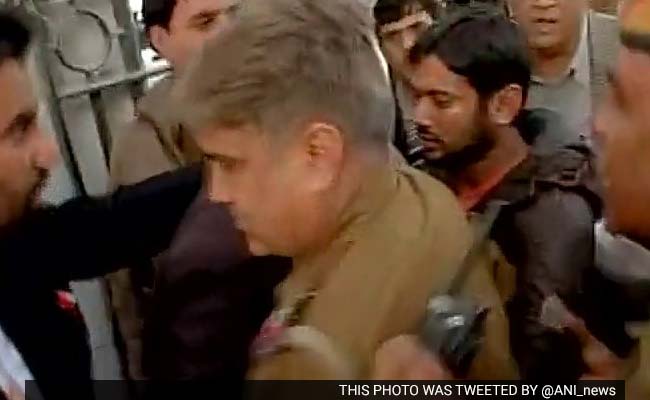 "How can it be anti-national if the BJP is in government with the PDP in Kashmir and the PDP believes that Afzal guru was a martyr?" questioned Ms Saha, a final year engineering student. "I believe in the Kashmiris' right to self-determination. And Afzal Guru's hanging is matter of dispute. I did not raise any slogan about Geelani."
Fellow rallyist and JU alumnus Sonmit Chatterjee said, "I echoed the slogans raised. I don't remember if there were Afzal Guru or Gilani slogans, but I don't think there was anything anti-national about it."
"Radical" believes in Marxist ideology, Ms Jubi Saha explained, but did not have any "mother" organisation. "No we are not a part of CPM or CPI," she said.
Kanhaiya Kumar was arrested for allegedly participating in an event on the JNU campus to mark the anniversary of the execution of Parliament attack convict Afzal Guru, in which anti-India slogans were raised. While the issue has raised a political storm, Chief Minister Mamata Banerjee or her Trinamool Congress is yet to comment on the matter.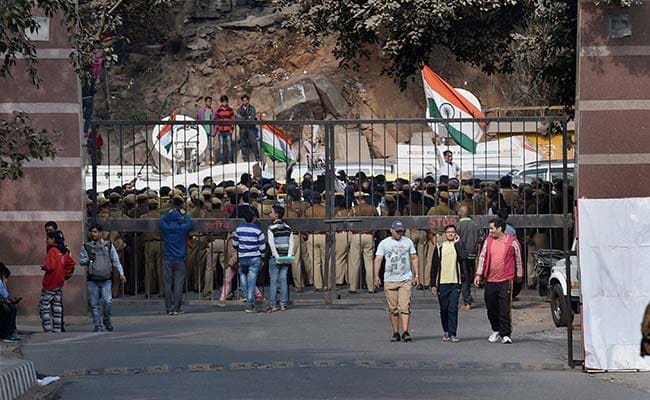 The organisers of Tuesday's rally, Shounak Mukhopadhyay, Priyosmita and Saikat Sit said their rally "should not be judged on the basis of slogans by some fringe student group".
Asked whether there should be action against them for raising "anti-national" slogans, Mukhopadhyay said, "I have not heard the slogans. We will examine the matter and take a decision tomorrow."
So far, protests against Kanhaiya Kumar's arrest have been held across 18 campuses. On Monday, students in Kolkata burnt an effigy of Prime Minister Modi. Left-wing groups in Odisha have planned state-wide demonstrations.