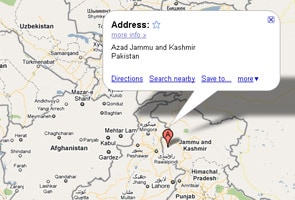 New Delhi:
The Centre has issued a notice to Google for showing Pakistan Occupied Kashmir (PoK) as part of Pakistan.
Google's Insights For Search tool has depicted PoK as part of Pakistan - when in actually is still a disputed area.
A year ago, Google's popular maps service Google Maps was mired in controversy for showing Arunachal Pradesh as part of China. Then Google had admitted that it goofed up and rectified the mistake.