New Delhi:
The income tax department today sent a second notice to ICICI Bank Ltd managing director and chief executive Chanda Kochhar's husband, Deepak Kochhar, asking him to answer certain queries about his personal income.
The couple is
facing a controversy
over a loan deal between the private lender and Videocon group.
Deepak Kochhar is expected to reply to the second notice in a fortnight, a senior income tax officer told news agency ANI. The notice was sent under Section 139(9) of the Income Tax Act, said the officer who asked not to be named. Under this section, the income tax department sends a notice to a taxpayer when it believes it has found an error in the income tax return.
The income tax department's foreign tax division has written to Mauritius seeking details of ownership of DH Renewables Holding Ltd, a
major shareholder in NuPower Renewables
, which is a joint venture between Videocon group chief Venugopal Dhoot and Deepak Kochhar, the officer said.
In March, reports emerged that Chanda Kochhar and some of her family members allegedly played a role in lending Rs 3,250 crore to Videocon group in an alleged quid pro quo in 2012. Soon after, Indian Investors Protection Council trustee Arvind Gupta alleged that evidence pointed to Chanda Kochhar being a direct beneficiary of the loan, and her husband an indirect beneficiary.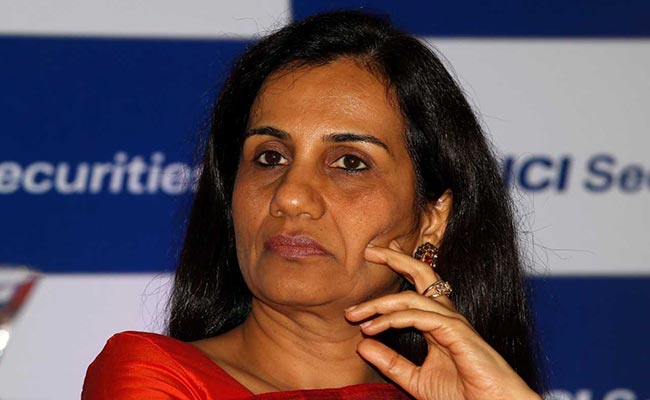 The income tax department in the first week of April had sent a notice to NuPower Renewables too.
The Central Bureau of Investigation (CBI) has already summoned a number of executives for questioning. They include Umanath Venkat Naik, director of NuPower Renewables; Mahesh Pugalia, former director of NuPower Renewables, and Rajeev Kochhar, brother-in-law of Chanda Kochhar.
On April 18, the TRA Brand Trust Report said ICICI Bank was the
most trusted private lender
in the country, while State Bank of India (SBI) topped the chart among public sector banks. "The leader among the private banks is ICICI Bank, rising nine ranks in overall ranking," the report said.
The report, however, said the survey was carried out during November-January and did not take into account the recent reports of alleged irregularities involving ICICI Bank.
With inputs from ANI
Get Breaking news, live coverage, and Latest News from India and around the world on NDTV.com. Catch all the Live TV action on NDTV 24x7 and NDTV India. Like us on Facebook or follow us on Twitter and Instagram for latest news and live news updates.