Highlights
Amarinder Singh met Justin Trudeau, 6 Canadian ministers in Amritsar
Mr Singh said he was assured Canada does not support separatist groups
Canada is perceived to go soft on extremists campaigning for Khalistan
Amritsar:
After much speculation, a meeting between Canadian Prime Minister Justin Trudeau and Punjab Chief Minister Amarinder Singh took place at Amritsar on Wednesday. Mr Singh also interacted with all six ministers accompanying Mr Trudeau, in a significant departure from his stance linked to the Khalistan controversy.
Mr Trudeau, dressed in a silk kurta, was greeted with a warm handshake by Amarinder Singh at the Taj hotel.
Later, the Chief Minister said he had raised the "Khalistan issue" with Mr Trudeau, and had been assured that Canada does not support any separatist movement in India or elsewhere.
Amarinder Singh gave Mr Trudeau a list of nine Category 'A' Canada-based operatives alleged to be involved in hate crimes, terrorist activities and trying to radicalise young people and children in Punjab, the Chief Minister's media advisor Raveen Thukral said.
"The categorical assurance from Trudeau came when Captain Amarinder sought the Canadian Prime Minister's cooperation in cracking down on separatism and hate crime by a fringe element, constituting a miniscule percentage of Canada's population," said the Chief Minister's office after the 40-minute meeting.
The Chief Minister's office said Mr Trudeau cited the separatist movement in Quebec and had said that he had dealt with such threats all his life and was fully aware of the dangers of violence.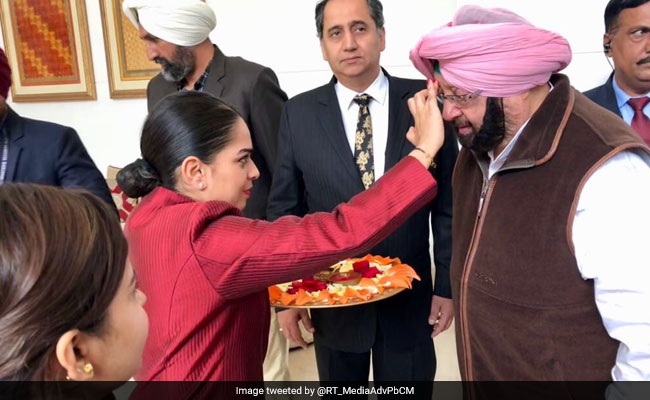 Earlier Mr Trudeau, his family and ministers visited the Golden Temple, the holiest Sikh shrine, and the Partition museum.
Amarinder Singh, also known as the Captain, had last year said he was "not interested" in meeting Canadian ministers, making no bones about his criticism of what is perceived as Canada's soft approach to Sikh extremist groups campaigning for a Khalistan state.
He had made the comments to veteran editor Shekhar Gupta in April during the visit of Canada's Defence Minister Harjit Sajjan Singh, who was also present today.
Asked whether he would meet Harjit Sajjan Singh in Punjab, the Captain had then replied: "No. I am not going to go. I'll put some minister in-charge... I'll tell you on a matter of principal, I don't agree on this. There are five ministers there who are Khalistanis and I am not interested in meeting any Khalistanis."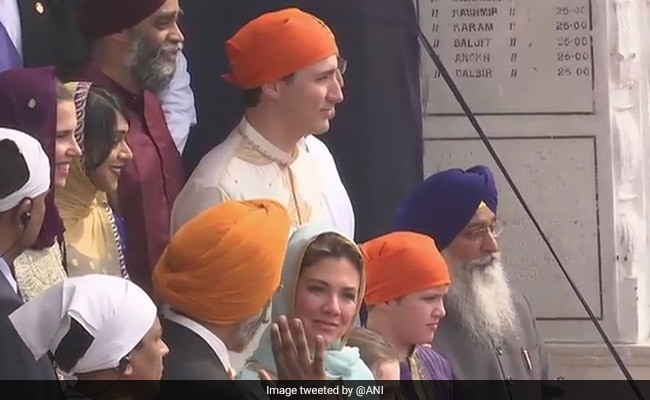 Sikhs account for roughly 1.5 per cent of Canada's population.
Before his Punjab visit, Prime Minister Trudeau stressed in Mumbai that he was all for a united India. "We of course reject violence and hate speech or hateful speech, but at the same time I can reassure everyone that my position, that Canada's position has not changed. We support one united India," he said, replying to a question.
The 46-year-old prime minister arrived in India on Saturday evening on a week-long visit, along with his wife Sophie Gregoire Trudeau and three children.
He will meet with Prime Minister Narendra Modi on Friday. That PM Modi did not receive him in Delhi or even accompany him in his home state Gujarat, was seen by many, including the Canadian media, as a slight. Government sources, however, denied it.
So did the Canadian premier, who, asked whether he thought he had been snubbed by PM Modi, told reporters on Monday: "I have met with the prime minister in various places around the world and looking forward to sitting down with him on Friday."
(With inputs from PTI)