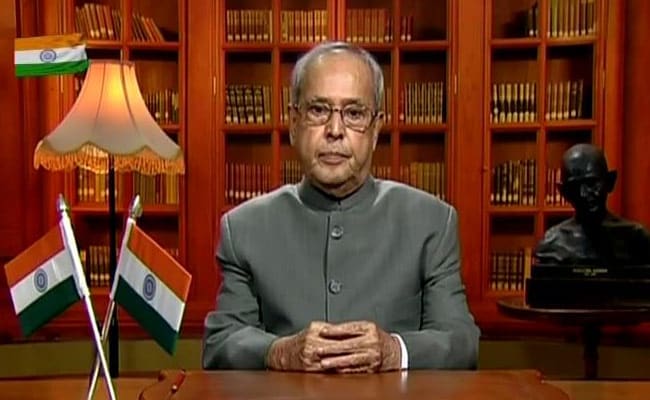 New Delhi:
President Pranab Mukherjee probably dropped enough hints that he may not be in the race for another term at the Rashtrapati Bhavan.
"I have exactly two months to go. July 25, a new President will assume office. I am sending back officials who have worked with me, back to their ministries and departments. One has gone to the Commerce Ministry, two to the Ministry of External Affairs," he said.
The President was speaking at a farewell tea organised for the media by President's Secretary Omita Paul for his Press Secretary Venu Rajamony, a career diplomat who has been appointed the Ambassador to The Netherlands. Mr Rajamony will assume his new office in The Hague early next month.
Mr Mukherjee said after a hectic political life he had wondered whether he would fit into the President's post where the incumbent has to work under Constitutional rules.
President Mukherjee's remarks assume significance in the context of the ongoing political activities centred around a candidate for the President's election slated in July. The Congress-led Opposition has indicated that it will not be averse to a second term for Mr Mukherjee if the government is acceptable to it. But the ruling dispensation has not given any hints about who it has in mind for the top post.
Congress President Sonia Gandhi is hosting a lunch for Opposition leaders on Friday as part of efforts to arrive at a consensus over the Opposition candidate. Trinamool Congress, whose leader Mamata Banerjee has also been invited for the lunch and has met Ms Gandhi recently, is known to be okay with another term for President Mukherjee.