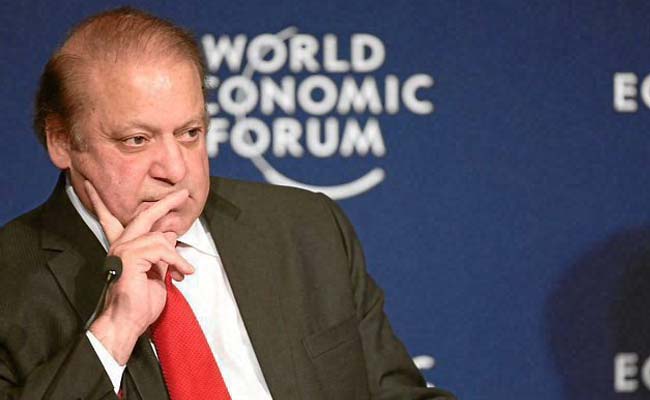 Davos:
Pakistan Prime Minister Nawaz Sharif today said normalisation of ties with India and restoration of the bilateral composite dialogue can give a big boost to the trade relations between the countries.
"With India once we are able to normalise the relations and restore the composite dialogue, there is huge potential for bilateral cooperation on trade and other areas," Mr Sharif said in Davos at the WEF Annual Meeting.
The resumption of talks between the two countries took a hit after the recent terror attacks in Pathankot.
Speaking about various industrial projects being set up in Pakistan and in the region at a session on transforming South Asia, Sharif said, "TAPI is a gas pipeline which is now being laid from Turkmenistan to India, that will also meet a significant requirement of gas in Pakistan.
"There are various other projects that will help the countries in the region including the domestic market. Both Pakistan and Afghanistan are trying to establish peace in Afghanistan," he said.
Asked what is his outlook for the next one year on economic front, Mr Sharif said, "We will come to know when we cross the bridge".
Mr Sharif said the government has a lot of money due to oil price decline, although it had benefited hugely from the low prices in terms of decline in the electricity prices and other factors. "We have passed on the benefits to the people of the country."
"Generally people are very happy. In many ways it has helped us, but in some ways there has been some negative also," he said.
ICICI Bank chief Chanda Kochhar said the biggest requirement in the region is for creating infrastructure.
"In this region, we all need the infrastructure and it is not like that first you create infra and then wait for demand to come. What we need in these countries is to make financial markets deeper and capital markets to become more vibrant," she said.
Speaking at the same session, Nobel laureate Mohammed Yunus of Bangladesh said the focus should also be on ensuring income equality when it comes to financial inclusion.
Referring to the recent report released in Davos on 62 persons owning wealth equal to half the population of the world, he said the same question should be asked about the countries in this region including Bangladesh and India.
"I am very happy that India is doing the right thing by creating banks for the poor people. The boost to micro credit institutions is the right thing to do, otherwise all the investments etc will not save us," he said.
ADB president Takehiko Nakao, who was also on the panel, said South Asia has not seen much progress on jobs front due to political reasons as has been the case with East Asia when it comes to the trade system.
Noting that connecting different regions within Asia is very important in terms of trade, he also suggested a partnership between ADB and AIIB for providing funds to the region.