Vairengte, Mizoram:
Somewhere near Vairengte in the north-eastern state of Mizoram, the sun is harsher than it should be in April. Suddenly, a helicopter appears on the horizon and soldiers slither down the rope that is dropped from the chopper as it hovers over a field where the crop has been recently harvested. The men disappear behind a hillock and then there's silence. Minutes later, gun shots are heard. Amidst the heavy firing, the soldiers, who literally appeared from thin air, throw a grenade into one of the structures. The grenade explodes and the soldiers return with a captive man. Another man tries to escape but he is shot by a sniper who takes aim from behind a set of trees.
This is a reality in insurgency-hit states but this time around it is make-believe. The 12th edition of India-Mongolia military exercises, titled Nomadic Elephant 2017 have just concluded at the army's premier Counter Insurgency and Jungle Warfare School in Vairengte at Mizoram. The two armies have collaborated and trained to fight terrorism together. This exercise is a display of the skills they have acquired.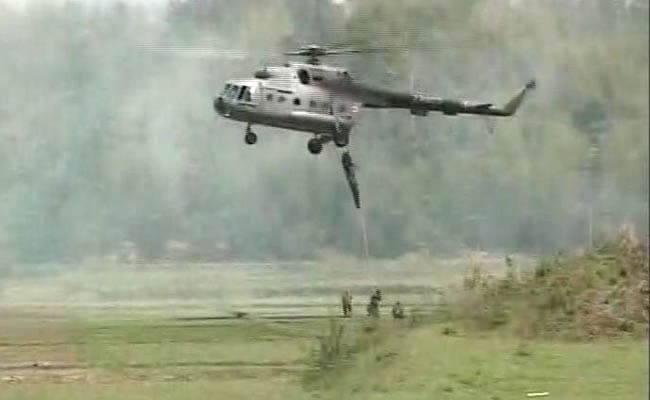 Three officers, four JCOs and 39 soldiers of the Jammu and Kashmir Rifles have teamed up with nine officers and 36 soldiers who belong to Mongolia's elite 084 Special Task Battalion that has served in areas like South Sudan, a region hit by civil war and is being manned by a UN Peacekeeping Force. Mongolia, hasn't really suffered the scourge of terrorism but knows terrorism has no borders and its always prudent to have a well-trained anti-insurgency force with special skills in jungle warfare.
Major General Sukhbat Radnaabazar, the Deputy Chief of General Staff of the Mongolian Armed Forces tells NDTV, "Those abilities which we have learned from here have taught us how to counter terrorism in the future. Because terrorism today is globalised it is an international threat at this time."
Major General PN Verma, the General Officer Commanding of the 59 Infantry Division says, "This battalion which has come from Mongolia is one of their most elite battalions. It has got a lot of exposure in the international arena. They have got their own exposure, their own expertise as a specialised force and it was great learning from them some procedures and drills which is different from ours."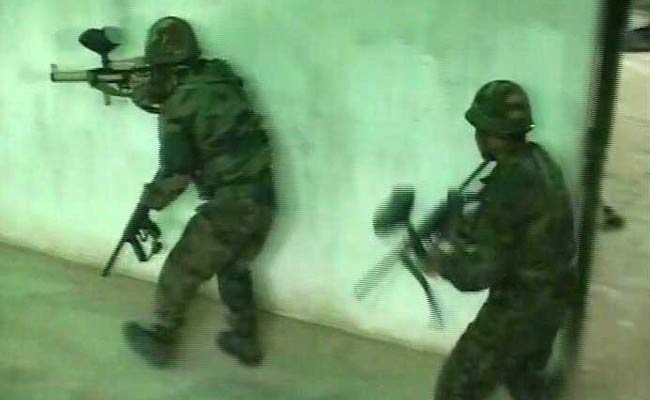 The soldiers from India and Mongolia have displayed how they tackle a hostage situation, an ambush and clearing a terrorist hideous, jobs that require extreme skills and tenacity.
Commanding Officer of 15 JAKRIF, Colonel Parvinder Singh, SM says, "For the last 15 days we have mutually benefitted from the expertise of each other and the kind of synergy, functional coordination and the tactical interoperability that we have achieved you just witnessed. It is commendable and both have benefitted from this exercise."
Soldiers from 40 countries have exercised at the Counter Insurgency and Jungle Warfare School after it was set up in 1970. For Mongolia, it's the 12th joint exercise and it is called Nomadic Elephant 2017, which the two armies say have helped them prepare to take on any eventuality that they may have to face in case terror strikes. But what perhaps also is worth noting is the mood with which the exercises ended. The men may not have spoken a common language but in the words of one officer, "they met as strangers and departed as brothers."