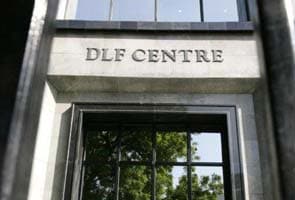 New Delhi:
Real estate giant DLF has dismissed all allegations that it gifted Robert Vadra a Rs. 65 crore interest-free loan and sweetheart deals on a series of apartments in Gurgaon. Mr Vadra is the son-in-law of Congress President Sonia Gandhi.
Activists-turned-politicians Arvind Kejriwal and Prashant Bhushan, said they should be sued for defamation if their charges are proved incorrect. Yesterday, they accused Mr Vadra and DLF of an illicit and mutually-beneficial relationship that rested on Mr Vadra's political connections.
The developer said its deals with Mr Vadra were totally transparent and that no quid pro quo was involved to help DLF get vast tranches of land in states like Delhi and Haryana where the Congress is in power. (
Read DLF's full statement here
)
The activists, who launched an as-yet-unnamed political party earlier this week, said that DLF gave Mr Vadra an interest-free loan of Rs. 65 crores. The company says that in fact, it gave Mr Vadra's firm, Skylight Hospitality Private Limited, two advances of 50 crores and 15 crores for two plots of land near Delhi. The first deal went through. The second didn't and DLF says Mr Vadra returned the 15-crore advance.
The activists had also said that Mr Vadra was given a flat in the Aralias project in Gurgaon for Rs. 89 lakh. DLF says that he paid Rs. 11.90 crores for the apartment.
It also said that the activists had incorrectly accused it of giving seven apartments in its Magnolias project, also in Gurgaon, for Rs. 5.2 crores to Skylight. It claimed he has paid market rates. "As part of its real estate business, Skylight group had invested in Magnolias apartments at a price of Rs. 10,000 per square feet in March 2008, which was the prevalent offer price of the company for all its customers," the statement said.
DLF stated that Mr Vadra was never shown preferential treatment as a customer via special under-valued rates. It said that to the contrary, because Mr Vadra decided to buy some apartments at an advanced stage of construction, he paid more than other buyers who came on board sooner.
Manish Sisodia, who belongs to Mr Kejriwal's unchristened party, said the team will study DLF's revelations and then respond.
The activists' accusations against Mr Vadra have been derided by the Congress and snatched by the BJP to demand an investigation. Mrs Gandhi, sources said, has instructed her party leaders to staunchly defend her son-in-law. They have obliged. Law Minister Salman Khurshid has said "we will strategise...and see if something more needs to be done to teach them a lesson or two on what the law of the land is." Rajiv Shukla, another Congress senior, said "All businessmen take loans to build their business. Maybe Robert Vadra also did that. What is wrong with that? But there is nothing to prove any wrong-doing...no proof that the Congress helped out DLF."
A report on Mr Vadra's close links to DLF was published by a newspaper last year, after which the BJP gave notice in Parliament that it wanted to discuss the issue. However, the party later withdrew its notice. When asked why it now wants an inquiry on the same matter, BJP leader Spokesperson Ravishankar Prasad said today that "BJP didn't press after this scam when it broke out first as 2G Spectrum issue was at its height... we had even given a notice in Parliament but our focus was on formation of JPC and our notice was not entertained."