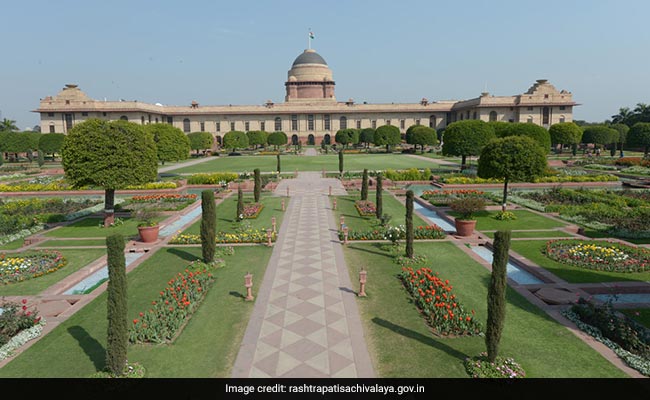 New Delhi:
Amid the deadly coronavirus outbreak that has gripped countries worldwide including India, President Ram Nath Kovind has announced that as a precautionary measure the Rashtrapati Bhavan will not hold the traditional Holi gatherings this year. Holi, the festival of colours, will be celebrated on March 10.
The announcement comes after the novel coronavirus claimed over 3,000 lives worldwide and infected 28 people in India.
With alertness and safeguards, we all can help contain the outbreak of COVID-19 Novel Coronavirus. In a precautionary measure, the Rashtrapati Bhavan will not hold the traditional Holi gatherings.

— President of India (@rashtrapatibhvn) March 4, 2020
The festival of Holi traditionally involves smearing colours on others which requires physical contact. The virus can spread through droplets of infected people, hence the announcement to ensure safety.
Prime Minister Narendra Modi announced this morning that he would not participate in any Holi events this year as experts have advised against "mass gatherings to avoid coronavirus spread". Home Minister Amit Shah followed suit soon after.
Holi is a very important festival for we Indians but in the wake of Coronavirus, i have decided not to participate in any Holi Milan celebration this year.

I also appeal everyone to avoid public gatherings and take a good care of yourself & your family.

— Amit Shah (@AmitShah) March 4, 2020
PM Modi's tweet comes after he said on Tuesday that he had "an extensive review regarding preparedness on the COVID-19 Novel Coronavirus" and "there is no need to panic".
India recorded its biggest jump in coronavirus cases today after 15 Italian tourists and one Indian travelling with them tested positive for the virus. The outbreak originated in China's Wuhan in December last year and has spread to over 60 countries and infected over 90,000 people.
Precautionary measures have been ramped up with 21 cities screening passengers at airports to help contain the disease. Around 6 lakh people have been screened at airports in two months.
The novel coronavirus spreads through contact with droplets spread during coughing and sneezing, doctors say. Besides keeping contact to a minimum with an infected person, the preventive measures include frequent washing of hands and use of hand sanitisers. Fresh tissues should be used while sneezing and coughing and then discarded, to ensure the virus does not spread.