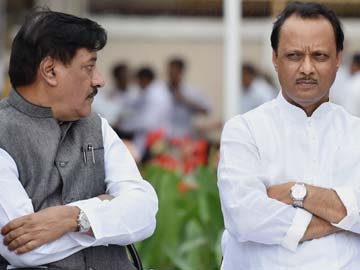 Mumbai:
The Maharashtra government tabled its supplementary budget on Thursday. The budget was not presented in March as the Code of Conduct for general elections was in place at that time. Deputy Chief Minister and Finance Minister Ajit Pawar presented the budget in the Legislative Assembly today.
Speaking to reporters after presenting the budget Mr Pawar said, "We had collectively decided to tilt in favour of infrastructure development. The rich and poor would benefit from it. Uninterrupted power supply to industrial areas was a result of this policy."
There was no mention of the contentious Local Body Tax (LBT) on toll plazas. Chief Minister Prithviraj Chavan later clarified saying, "The government will announce its decision on LBT and toll collection before this assembly session ends."
The major focus of the budget was on strengthening power distribution in the state. The government also announced 500 light vehicles equipped with wireless sets and 25 new fast track courts to deal with women security.
The budget includes a Krishi Sanjeevani scheme for farmers to help cope with natural calamities, a scheme for ports to be developed through privatization and construction of 'concrete nala bandhs' to deal with drinking water scarcity.
Speaking after the budget presentation, Mr Chavan said, "We have spent nearly 9000 crores on relief for drought, floods and hail storms. But we have managed to leave all that behind and present a forward looking budget to take the economy forward.
But the Opposition attacked the government and said the budget was bereft of ideas. BJP President Devendra Fadnavis said, "The budget has been presented with a mindset of defeat and despair. There is nothing for the common man in it. There are no programmes and ideas. When the Finance Minister was reading the budget even the Chief Minister was seen sleeping. There is nothing to take the state forward in the budget."
But perhaps the most entertaining moment of the day was during the post-budget briefing when the Mr Chavan glanced at Mr Pawar and smiled after being asked to brief reporters in Hindi as well. Mr Pawar finds it uncomfortable to speak in Hindi.