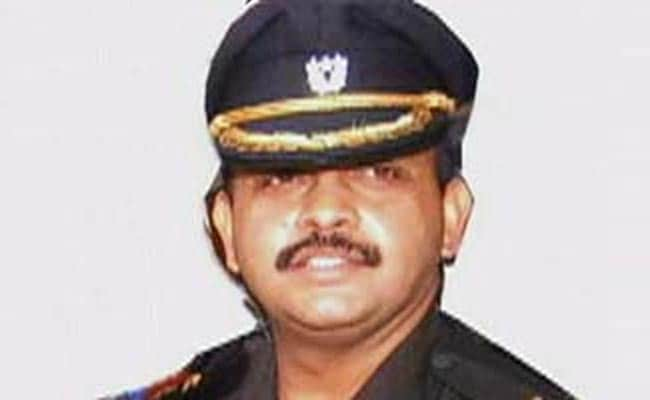 Mumbai:
Army Lieutenant-colonel Srikant Purohit - the man seen for years as the face of what Congress called "saffron terror" -- will not get bail in the 2008 Malegaon blasts case, a special court in Mumbai has said.
Lt-Col Purohit has been accused of forming Abhinav Bharat -- a pro-Hindu group -- and conspiring in the blasts, in which seven people were killed and 101 people were injured on September 29, 2008. The two bombs, fitted on a motorcycle had detonated in Malegaon, around 270 km from Mumbai.
The National Investigation Agency, which was probing the case, had filed the chargesheet in May. The chargesheet said the officer had formed the pro-Hindu group, flouted service rules and held meetings where he spoke about forming a Hindu nation.
Lt Col Purohit, who had been in jail for seven years, has maintained that he was assigned by military intelligence to infiltrate various terror organisations and that his superiors were constantly in the loop about his actions and associations with Abhinav Bharat.
In April, he had written to Defence Minister Manohar Parrikar, claiming he had been falsely implicated in the case. "I have been robbed of honour, dignity and rank and punished for serving the nation," the letter read.
Lt-Colonel Purohit's lawyers had argued that there was no sanction to prosecute. But this question will be examined at the stage of the trial, said advocate Sharif Sheikh, who is representing the victims. "Purohit had attended all 5 conspiracy meetings," said Mr Sheikh, quoting the NIA's argument while opposing bail.
In June, another accused in the Malegaon blast case, Sadhvi Pragya Singh, was denied bail by courts despite being given a clean chit by the NIA. In its chargesheet, the agency had said sufficient evidence had not been found against her during investigation. But a special court had questioned the agency for dropping the charges against her.