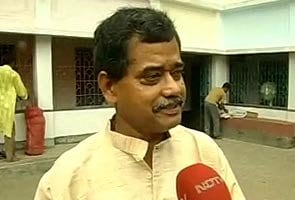 New Delhi:
Congress Member of Parliament Abhijit Mukherjee has apologised for his remark that women protesting against rape were "dented-painted" and there was no scope for action against him, the party said on Friday.
"He has realised it himself and apologised. Where is the scope for action," Congress spokesperson Rashid Alvi told reporters.
The controversy had erupted on Thursday after Mr Mukherjee, the son of President Pranab Mukherjee and a Congress Member of Parliament from Jangipur in West Bengal, was quoted as telling a TV channel on Christmas: "Those who claim to be students - I can see many beautiful women among them, they were highly dented-painted - they're giving interviews on TV, they've brought their children to show them the scenes."
He later issued an "unconditional apology".
The comments led to outrage from various quarters, including from his sister Sharmishtha who expressed "utter shock and anguish" at the remarks.