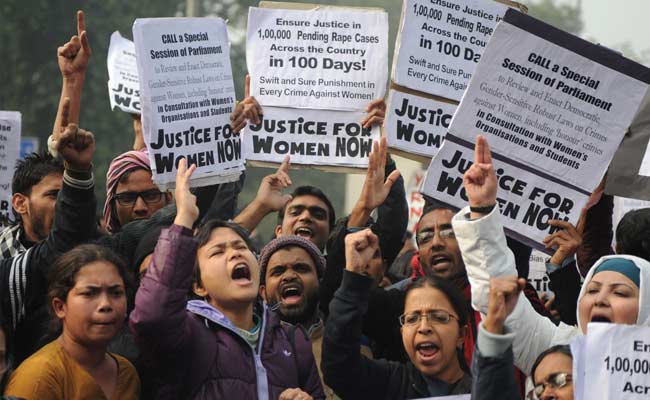 New Delhi:
"I am sorry mummy... I gave you so much trouble," she said, taking her mother's hand and kissing it. Within seconds she stopped breathing.

She came to be known as "Nirbhaya" - fearless - the one who became the conscience of India and forced the country to soul-search about the safety of its women.

"I am sorry...those were her last words. Then the monitor flat-lined," her mother says in British filmmaker Leslee Udwin's documentary "India's Daughter", which will premiere on NDTV 24x7 at 9 pm on March 8, International Women's Day.

On 16 December 2012, the 23-year-old medical student was brutally assaulted and tortured with an iron rod on a moving bus by six men, one of them a 17-year-old. She was dumped on the road, naked and bleeding, along with her friend who was also attacked.

"I want to live," she told her mother at a Delhi hospital, and she fought for 13 days, as protests erupted across the country and even abroad.


One of the four men sentenced to death for the horrific assault, Mukesh Singh, has blamed the woman for the rape, displaying an appalling lack of remorse in an interview to Ms Udwin.
The woman's mother told NDTV, "Our daughter died in front of us. After that, if anyone abuses us, it doesn't affect us anymore. If anyone says anything after watching this documentary, it won't have any effect on me. I want to go everywhere and raise my voice. We want justice for our daughter and the culprits should be hanged. I also want justice for thousands of parents who may be like us."
Her father said, "Our judicial system is totally useless, our case is pending in court for more than two years, it's the third year now. It's been one year in the Supreme Court. Not even a single hearing has taken place and we have no idea when it will happen. If our high flying case is dealt with so lightly by the court, can you imagine what happens to the other cases?"
A fifth man involved in the attack, Ram Singh, was found dead in his cell in 2013. The 17-year-old, a minor, was sentenced to three years in a reform facility.