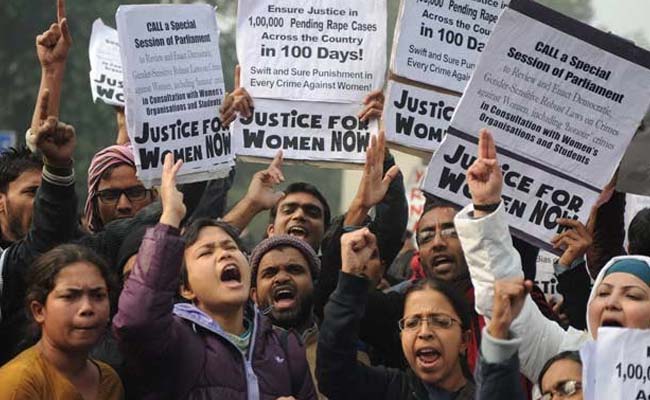 New Delhi:
The Congress today said that justice has finally been done in the Nirbhaya gangrape case with the Supreme Court upholding the death sentence of all four convicts. It also urged the central government to address other sexual crimes against women that have been rising.
Congress spokesperson Randeep Singh Surjewala said the Nirbhaya case will remain an example and a deterrent to all sexual predators that justice for victims of sexual exploitation will always be delivered, come what may.
"Justice has finally been done in Nirbhaya case," Mr Surjewala said.
He said the verdict will be a "reminder to the society and lawmakers to work towards building a safe environment for the country's women".
Mr Surjewala, however, noted that "at least six women in the national capital undergo the trauma of rape everyday and the National Crime Records Bureau had in a 2015 report brought out that there had been a 22 per cent spurt in rapes against women".
"All this is worrisome. We hope that the government will take note and take deterrent action," Mr Surjewala said.
Senior party leader Kapil Sibal also welcomed the verdict but said that Delhi was "number one" in attack, rape and harassment of women.
The Supreme Court on Friday upheld the death sentence on all four convicts in the brutal Nirbhaya gangrape of 2012 that led to her death and caused nationwide outrage.
The four were convicted for raping and murdering the 23-year-old paramedical student inside a moving bus on December 16, 2012.