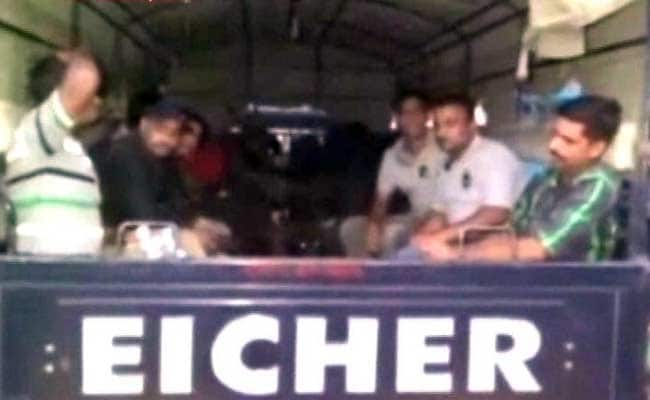 New Delhi:
A soldier of the Sashastra Seema Bal, which guards India's border with Nepal and Bhutan, is believed to have sheltered a suspect arrested in connection with a terror network exposed by last month's blast in Bengal's Burdwan.
The National Investigation Agency has questioned the soldier, accused of helping Amjad Ali Sheikh, a member of the banned Jamaat -Ul- Mujahideen (Bangladesh), arrested yesterday from Birbhum in West Bengal.
Sources say a letter detailing the soldier's involvement has been sent to the Sashastra Seema Bal, a central police force. NDTV tried to contact its officers but could not get a reaction.
Investigators claim that Sheikh supplied explosive material for manufacturing IEDs or crude bombs. The Burdwan terror module had been active in West Bengal for the past few years and was manufacturing at least eight bombs a week, sources allege.
"At least three consignments of 30-40 IEDs have been smuggled into Bangladesh," investigators have told the government in a report. Several women were also involved in making these bombs, sources said.
After the blast in Burdwan on October 2, which was believed to be an accident, Sheikh reportedly fled to Delhi, where he was allegedly given shelter by the soldier. From Delhi, Sheikh reportedly escaped to Chennai through Basti in Uttar Pradesh. "The soldier helped Sheikh in this too," sources said.
Investigations have also revealed that the Burdwan terror module had established sleeper cells in Jharkhand. This is the 4th state where the Bangladesh-based terror outfit had established a base after West Bengal, Assam and Tamil Nadu. Sources say some young men from Jharkhand have been examined, and they have admitted that they were trained in bomb-making in Burdwan.
New Delhi has forwarded the investigation report to Bangladesh. A team of the National Investigation Agency is expected to visit Bangladesh soon.