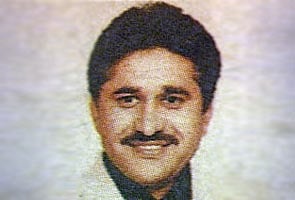 Panchkula:
Newly-elected Himachal Pradesh MLA Ram Kumar Chaudhary has been named in a murder case by Panchkula Police. A team of the police from Panchkula, which borders Chandigarh, raided Mr Chaudhary's residence and other suspected hideouts.
The MLA along with three others is wanted in connection with the murder of a young girl. Jyoti, a native of Hoshiarpur in Punjab, was found dead in Panchkula on November 22. As per the post mortem report, she died of head injuries and had had an abortion recently. Details from her cell phone led the police to the MLA.
The girl's father, Booti Ram, said he will go to court if the police fail to catch the perpetrators.
"Police are not doing anything. I will go to court to get justice,"Booti Ram said.
Mr Ram was reportedly offered money to remain silent on the case, he refused the offer, Mr Ram said. "I don't want any money," Mr Ram said.
Mr Chaudhary is also the general secretary of the Himachal Pradesh Congress Committee, and is the son of a four-time Congress MLA. He was elected on a Congress ticket from Doon constituency in Baddi, which borders Haryana.
The police have not been able to locate the MLA.