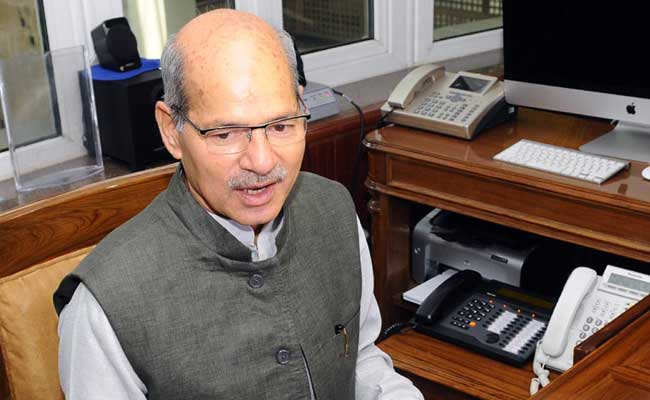 New Delhi:
Development and environment go together and are "not against" each other, newly appointed Environment Minister Anil Madhav Dave said today as he took over from Prakash Javadekar during whose tenure activists had raised apprehensions about dilution of green norms.
Speaking in the presence of Mr Javadekar, who now has the Human Resource Development portfolio, Mr Dave said all projects undertaken by his predecessor will continue although he would take a week's time to understand the functioning of the department.
On how he would maintain a balance between environment and development, he said, "Development and environment go together. They are not against each other. We need to look at the issue in this manner."
With the Environment and Water Resources Ministries at loggerheads over the construction of hydel projects in the upper reaches of Ganga, Mr Dave, who has been actively involved in Narmada conservation said, "Every river should flow".
On the odd-even scheme of Delhi government to curb air pollution, Mr Dave, who took charge of the ministry on his birthday today, said, "Although there is a need to learn from experiments, politics and experiments should be kept separate."
"First, I will try to understand the department and its priorities and challenges. It will take me one week's time. After that we will decide with regard to environment, forest and climate change, in what direction should we move forward.
"Prakash Javadekar has done a great job and most of his projects will continue. Allegations and praise will always be there. In the last two and half years, the government has done a splendid job and I will try to move in that direction," he said.
Asked if he had any special plans for cleaning and rejuvenation of rivers since he has worked on Narmada, Mr Dave said while earlier he was doing the work as a hobby, now he would try to do the same work under the framework of the Constitution.
In a major expansion of Prime Minister Narendra Modi's Cabinet yesterday, Mr Dave was inducted as a Minister of State and given the independent charge of Environment Ministry.
Mr Javadekar, during his two years in the Environment Ministry, had approved over 2,000 projects involving an investment of Rs 10 lakh crore that were pending for years.