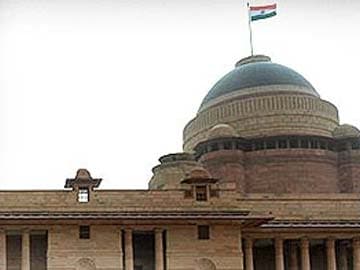 New Delhi:
Senior BJP leader Kalyan Singh will take charge as Governor of Rajasthan and former union minister Vidyasagar Rao will head to Maharashtra, a Rashtrapati Bhavan statement said today.
Two more BJP leaders, Vajubhai Rudabhai Vala and Mridula Sinha will take charge as the governors of Karnataka and Goa.
The names were announced shortly before Sheila Dikshit announced that she had resigned as the Governor of Kerala yesterday.
(Read)
Yesterday, Ms Dikshit had met with Home Minister
Rajnath Singh
and President Pranab Mukherjee sparking intense speculation that she would resign soon. Sources close to her said she had made up her mind to quit.
Since it took charge in May, the new BJP government has made it clear that it wants to replace governors appointed by the previous government with nominees of its own.
Many of these governors either quit or were replaced. Maharashtra governor K Sankaranarayanan resigned on Sunday after being abruptly transferred to Mizoram. He said later, however, that he did not see any political vendetta by the BJP.
(Read)
Aziz Qureshi, the Governor of Uttarakhand, has taken the Centre to court alleging that only the President of the country can demand his removal.
(Read)
Ms Dikshit was posted to Kerala by the outgoing government in March, three months after she suffered a massive defeat in Delhi polls. Critics said the post entitled her to immunity from an investigation into alleged corruption in the Commonwealth Games in Delhi on her watch in 2010.
The Congress and other opposition parties say that the government's mass ejection of governors is a blatant violation of a Supreme Court order from 2010 that says governors cannot be removed if the government at the Centre changes.
Last month, the government sacked Kamla Beniwal as Governor of Mizoram just a month after transferring her there from Gujarat, where she had shared a fractious relationship with
Narendra Modi
while he was Chief Minister.
(Kamla Beniwal Sacked As Governor, Government Cites 'Serious Allegations')