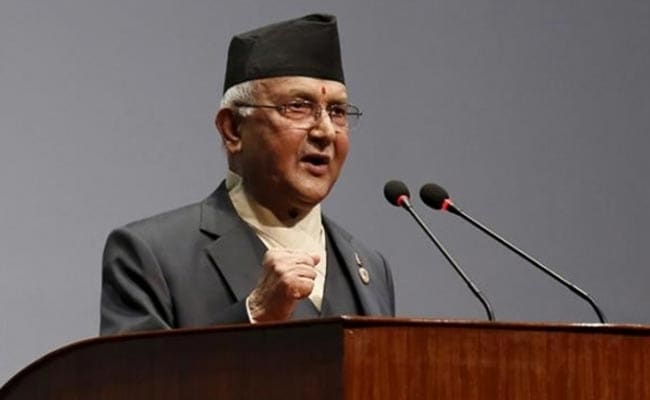 Kathmandu:
Nepalese Prime Minister KP Sharma Oli's party today dismissed as "baseless" reports that he had said India and the US have colluded to topple his government.
The Communist Party of Nepal (Unified Marxist-Leninist) dismissed the media reports that Mr Oli made the remarks during a Standing Committee meeting of the party yesterday.
Mr Oli's press adviser Pramod Dahal told news agency PTI that the media reports were "baseless and totally false."
"What the Prime Minister said was that he underlined the need for unity among all to counter move by some elements that were making efforts to obstruct the implementation of the Constitution," he said.
Mr Oli did not name any country during the party's meeting, he clarified.
Reports in Kathmandu said that Mr Oli, also the CPN-UML chief, at the meeting had said that the US was on the same page with India in hatching a conspiracy against his government and party.
Mr Dahal said the party has also issued a statement and dismissed the reports.
Party's secretary Pradip Gyawali has issued a statement saying the Oli government had received "warm-hearted support" from neighbouring countries and misunderstandings with India had been cleared.
Meanwhile, Maoist chief Prachanda and Mr Oli today discussed about the prevailing political situation in the country.
During the meeting, the two leaders stressed the need to seek support from the main opposition Nepali Congress and other opposition groups towards implementation of the new Constitution, Mr Dahal said.
The Constitution, adopted in September last year, has upset the Madhesis people living in Nepal's southern plains bordering India who share strong cultural and family ties with Indians.
Madhesi groups have been holding protests demanding better representation under the new Constitution. They had blocked trading through the India-Nepal border for months, causing acute shortage of essential goods.