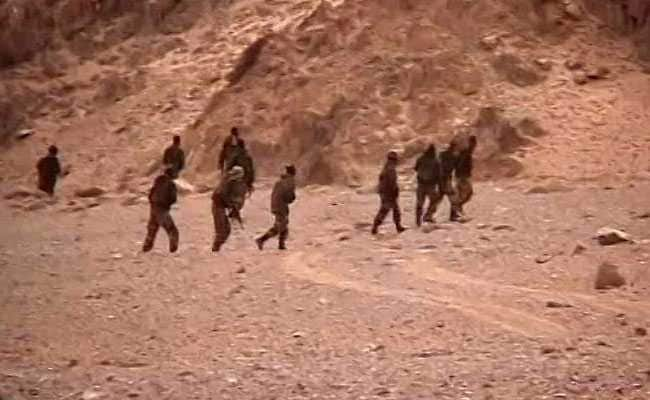 Beijing:
India and China should look at their border differences, including over Doklam, in a "calm way" and resolve them through existing mechanisms, the Chinese foreign ministry said today.
India's Ambassador to China, Gautam Bambawale, had told the Chinese daily Global Times that the status quo should not be changed along the sensitive areas of the 3,488-km-long border.
"Indeed we have noted that the ambassador talked about it while addressing the issue," Chinese foreign ministry spokesperson Hua Chunying said. "I should say the two sides should look at border issues in a calm way and resolve relevant issues through the existing border-related mechanisms so that we can create conditions and enabling environment to properly solve our differences," she added.
India and China also have special representative-level border talks to resolve border issues.
On new satellite imagery purportedly showing a build-up, Ms Hua claimed that Doklam, over which Bhutan also claims sovereignty, is Chinese territory and China is building facilities in the area.
She referred to a 1890 treaty between the UK and China, and claimed "the Sikkim section of the China-India boundary has been demarcated by historic treaty and treaty under affective jurisdiction of China".
"China has always upheld our sovereignty along the border area including Donglang (Doklam)," she said. About the satellite imagery, she said, "I should stress it falls within China's sovereignty that we conduct facility building in Donglang area."
"Some Indian media have carried reports about the military build-up and infrastructure building in the area. They are very excited about it," she said.
Indian and Chinese soldiers exchanged greetings on the border on Republic Day. "We think this is conducive to enhance mutual trust and upholding peace stability along the border areas."
Tension began in June 2017 when Indian troops entered Doklam plateau to stop China from building a new road which Delhi viewed as a serious security concern because of the access it provides to Beijing.
China and India agreed to end the lengthy standoff in August last year, with Beijing reportedly abandoning plans to construct the road that had triggered the crisis.
About the Indian ambassador's comments that India and China are partners not rivals and both sides should carry out dialogue at all levels, she said "the Chinese government's position remains consistent".
As two neighbours in Asia and major developing countries, the two sides should treat each other as an opportunity for development, she said.
"It is also a consensus reached by the leaders of the two countries. We will surely treat India as our cooperation partner and we hope to enhance people-to-people ties," Ms Hua said.