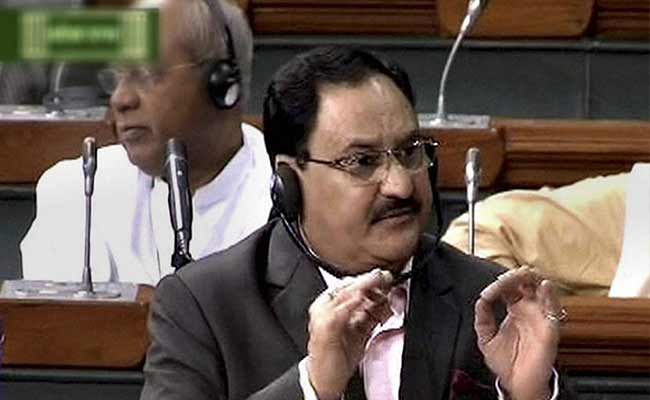 Geneva:
There was a need to redouble efforts across the world to address public health challenges, including those of communicable diseases, non-communicable diseases and impact of climate change on health, Indian Health Minister JP Nadda said today.
"We forget that health requires a holistic view of being one with nature, adopting healthy lifestyles and avoiding excesses," Mr Nadda said in his speech after assuming presidency of the 68th World Health Assembly in Geneva.
"While taking pride in a fair amount of success in meeting the health-related Millenium Development Goals, we need to redouble our efforts to surmount the ever-increasing public health challenges, which include, among others, communicable diseases, non-communicable diseases, anti-microbial resistance, impact of climate change on health and universal health coverage," he said.
Mr Nadda mentioned the Ebola outbreak in Africa and the recent earthquake in Nepal as the major events which impacted health parameters in this year.
"While the situation now appears to be under control, the threat of outbreaks of new, emerging and re-emerging pathogens stares at us," he said.
Pitching for yoga as a way of ensuring holistic health, he said: "We are happy to note that the UN General Assembly adopted a resolution, with co-sponsorship from 177 countries, to observe 21st June as the International Day of Yoga."
"We need a multi-sectoral approach in a sustainable institutional framework to promote 'health-in-all' policies. The recognition of inter-dependence and the need for collaboration of different sectors is necessary nationally and internationally," he added.
Mr Nadda also announced voluntary contributions of more than $2 million from India to the World Health Organisation.