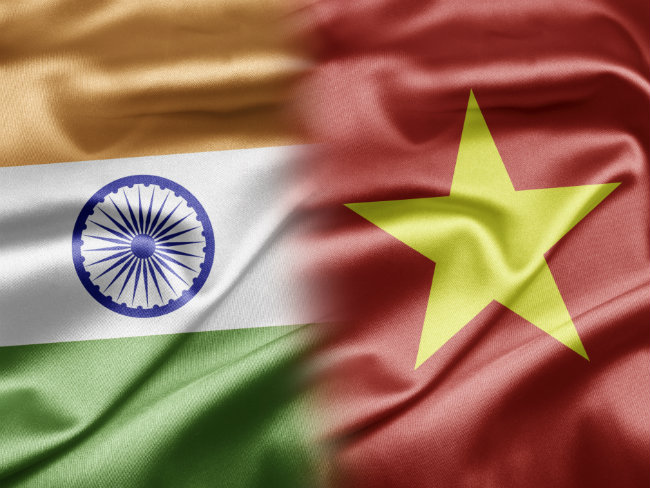 New Delhi:
Drastic changes in regional security has created a need for closer bilateral strategic partnership with India, a top Vietnamese official said as the country beefs up its defence capabilities amid territorial dispute with China in the South China Sea.
"Because of very drastic change in regional security, it has set the need for a closer cooperation between our two countries. Mostly in terms of strategic partnership," Vietnam's Vice Minister of Defence Senior Lieutenant General Nguyen Chi Vinh said.
He did not explain what the drastic changes were but Vietnam is engaged in a confrontation with China in South China Sea over territorial sovereignty.
Vietnam has a long wish list from India which includes buying of at least four patrol boats, training of Vietnamese Air Force pilots to fly Sukhoi fighter jets and even BrahMos missiles, among others.
The country wants to soon operationalise the USD 100 million Line of Credit (LoC) for defence procurement extended by India recently and is in the process of identifying a shipyard in the country to buy the patrol vessels.
The minister, who was in New Delhi for strategic defence dialogue, underlined that Vietnam has "very high trust" with India on issues of national defence.
Talking about the Line of Credit, he said Vietnam is yet to decide on the number of vessels to be bought but said it was not just four.
He said the vessels would be used to patrol its water and Exclusive Economic Zone.
Vietnam wants the vessel for surveillance off its coast and around its military bases in the Spratly island chain in the South China Sea where it is building a credible naval deterrent to China with Kilo-class submarines from Russia.
The country has also sought India's help in training its Air Force pilots in flying Sukhoi fighters.
The minister admitted that talks are still on and no agreement has been reached.
India is already training the Vietnam Navy personnel in operating the Russian-origin Kilo-class submarine and in other areas.
Replying to a query on Vietnam's demand for BrahMos missiles, built in India in collaboration with Russia, Senior Lieutenant General Vinh said, "So far we have not mentioned".
Asked if that means Vietnam is not seeking the missiles, he quickly added, "It does not mean that. We don't talk (publicly) about that."
Talking about the South China Sea, he said all Indian oil exploration projects there are in Vietnam's Exclusive Economic Zone.
"India need not worry about that and Vietnam has the right and responsibility to protect our legitimate (waters)," he said.
China had objected to Indian presence there by claiming ownership of the waters, however, India went ahead with the projects.
Asked about how his country sees India's role in the region, he said sovereignty was Vietnam's responsibility and it is their legitimate right to protect it.
"As far as Indian role in the region, we support India's Look East policy and Indian presence in the region is peaceful and cooperative," he said.
Prime Minister Narendra Modi had in October last year said that India's defence cooperation with Vietnam is among the most important ones.
"India remains committed to the modernisation of Vietnam's defence and security forces," he had said.
Asked how he sees the new government's policy on Vietnam changing, Senior Lieutenant General Vinh said, "We both have had ties since 1947 and despite many changes of government in India, the policy has been the same in New Delhi as well as back in our country."
He denied that there was any reservation in the previous UPA government to deepen the bilateral military ties.