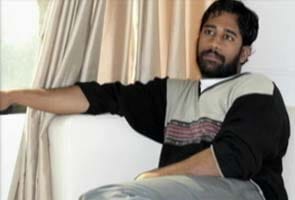 New Delhi:
After he left home for a trek in Dharamsala three months ago, our colleague, Ravi, was reported missing. His family was yesterday given the heart-wrenching news that his body had been found near a popular trekking route. He was 27.
In the past few months, we have a few times posted his photo online and tweeted it, hoping to discover some information that could help locate him. Many of you have helped in the search, sharing our request for information via email and Twitter. This is written to help you understand a little better the Ravi we knew and worked with.
Ravi and I did not have very long chats in the five years that we knew each other. We spoke frequently, but Ravi was not prone to long conversations - not with me, anyway.
The economy of his words suggested neither disinterest, nor discord.
This was a young man who knew exactly what to say. He said it succinctly, and with remarkable timing.
I first worked with him when NDTV launched a new channel. A few of us were old-timers. The average age of the team was an audacious 22, I think. It was encircled and accelerated by raw energy, raw nerves and raw confidence. They were sure they were taking their place in the world. We, on the other hand, were certain only of an endless stretch of bad hair days, the mandate of shifts that began at 5 am.
In the PCR or Production Control Room, we would take our places for the three-hour morning news bulletin, an ambitious project for a new team cutting its teeth on live television. Behind massive dashboards of buttons, terrifyingly small switches and dizzying lights, we took our places every day, erring, learning, improving.
Ravi's place was in the first of three rows of crew. He was, in comparison to our collective crumpled mess, always crisp in half-sleeve button down shirts, neatly ironed trousers, rafter-type sandals.
The control room was a daily Kumbh. There was chaos, fervent prayers, and a lot of rushing about. Not Ravi. He stayed seated, calm, in control, knowing exactly when to "fire CG" - his assignment was to trigger the supers. The breakdown of the TV terminology isn't important. What is important is that you see Ravi as I did, day after day, never missing a beat, raising his voice, or sneaking out, as so many of us did during ad breaks, to grab a piece of fruit (or a deep-fried
vada
, depends on who's asking).
He was certainly not above joining in the fun - the trivia exchanged in between news stories about our lives and the more colourful ones we hoped others were leading. I once heard him humming to himself and when i asked him to Will.I.Am it up, he did.
But my favourite memory is of when we were spinning rapidly into disaster one morning, when lines were failing and buttons were being pushed not fast enough and then all at once, and the anchors were coming undone. Our director, whose theatrics were as varied, compelling and effective as the Cirque de Soleil, said remarkably loudly for someone speaking through gritted teeth, "For God's sake, fix it. Somebody fix it."
From his front row spot, Ravi turned around, with a lopsided smile, and said, judiciously, as always, "It's ok."
It wasn't fixed, but it was ok.
Ravi was bright, talented, very hard-working, unfailingly polite, and always centred with his measured ways. All of us at NDTV miss him. Our thoughts and prayers are with his family.