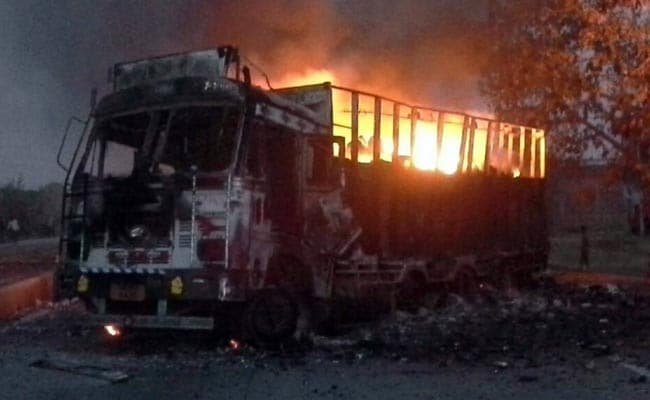 Raipur:
Naxals today set at least seven machines and vehicles engaged in a road construction project ablaze in Chhattisgarh's Bijapur district, the police said.
The incident came a day after Maoists blew up an anti- landmine vehicle, killing nine Central Reserve Police Force or CRPF personnel and injuring two others, in the neighbouring Sukma district.
A road construction project is underway at the stretch between Bijapur and Gangaloor, considered a strategically important route.
A group of armed ultras stormed the construction site near the Ponjer rivulet, around 17 kms from Bijapur and about 450 kms from state capital Raipur, and threatened the workers to stop the work, Bijapur Superintendent of Police Mohit Garg said.
Before fleeing the spot, the ultras set ablaze two road-rollers, two mixer machines, two water tankers and a JCB machine, all belonging to a private construction company, he said.
Despite the construction firms being cautioned against carrying out.