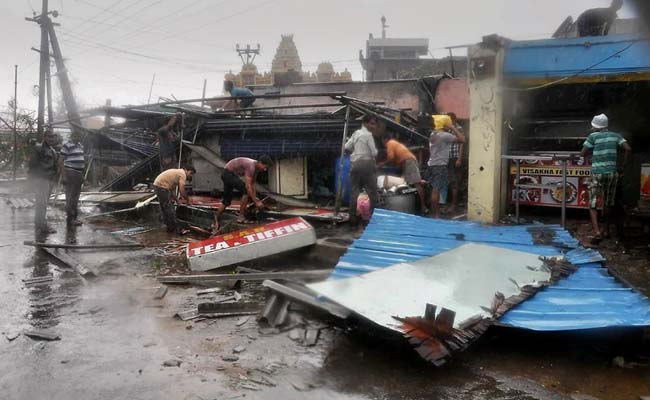 Visakhapatnam:
Navy chief Admiral RK Dhowan today reviewed the effect of cyclone Hudhud at the naval base in Visakhapatnam and said all efforts will be made to restore its glory, a statement said.
Eastern Naval Command chief Vice Admiral Satish Soni briefed Admiral Dhowan on the relief activities and initiatives undertaken by the command since October 12, the day cyclone Hudhud made landfall at Visakhapatnam, where the command is headquartered.
The navy chief then inspected the various facilities including the naval air station INS Dega, the naval armament depot, the base victualling yard, the materials organisation, the ship building centre, the dockyard and residential areas of officers and sailors and interacted with officers, sailors and civilian personnel.
"The Admiral complimented ENC and all its personnel for ensuring high standard of preparedness prior to and during the cyclone, resulting in minimum damage to naval assets including ships, submarines and aircraft," an official statement said.
He highlighted the efforts of command in early restoration of essential services such as road clearance, water and electricity supply and basic amenities.
Admiral Dhowan also lauded the efforts of INS Dega for resuming air operations in less than 24 hours of the calamity and ensuring availability of runway to facilitate airlifting of relief material to Visakhapatnam from various parts of the country as also the early resumption of civil flight operations.
Expressing deep concern on the loss the green cover in the city and specifically in the naval areas wherein approximately 50,000 trees have been uprooted, the admiral launched Tree Plantation Drive of the navy this afternoon with the aim to plant 100,000 trees.